Covid-19 causes fall in Prevent referrals, despite growing extremist threat to children
Covid-19 restrictions and school closures saw the number of referrals to the Government's counter-radicalisation programme Prevent fall to their lowest level for five years.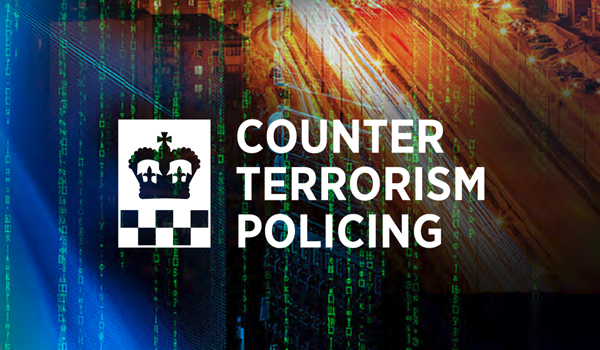 According to the latest Prevent statistics published by the Home Office on Thursday (November 18), the number of people being supported through the programme fell to 4,915 in the year ending March 31, 2021 – a drop of 22 per cent compared with the previous year (6,287).
The Government said this decrease was likely to have been largely driven by the effects of public health restrictions that were in place throughout the year to control the spread of Covid-19. This included school and college closures caused by the lockdowns, with the proportion of referrals received from the education sector (25 per cent) having fallen to its lowest level since 2016. The police made the highest number of referrals  with 1,770 (36 per cent).
Despite this, young people under the age of 20 continue to make up around half (48 per cent) of Prevent casework, with these new statistics showing that the proportion of young people adopted for Channel counter-radicalisation intervention has increased year-on-year.
The largest increase was seen in those aged 15 to 20 – which made up 38 per cent of Channel cases in 2020/21 – up from 33 per cent the previous year.
The Channel programme in England and Wales provides a multi-agency approach involving local authorities, education and health services to support those vulnerable to the risk of radicalisation.
Counter Terrorism Policing (CTP) warned that the fall in referrals comes at a time when "extremist grooming presents a growing risk to children".
The number of referrals to Prevent relating to far-right extremism exceeded those for Islamist radicalisation for the first time.
There were 1,229 referrals owing to concerns related to extreme right-wing radicalisation in the year ending March 31, and 1,064 because of suspected Islamist radicalisation,
As in previous years, where gender was specified, 88 per cent of all referrals were of males (4,316).
CTP said it had warned for months that the closure of schools, and restriction of support services such as social care and mental health provision during the lockdown period could lead to fewer people receiving support from Prevent.
CTP's national coordinator for Prevent, Superintendent Vicky Washington, believes this trend is likely to continue:
"At CTP we have long warned that a 'perfect storm' of factors would potentially lead more young people to engage with extremist content online, and potentially follow a path towards terrorism", she said.
"The increase in extremist material online, and Covid-19 leading to vulnerable people spending more time isolated and online, and with fewer protective factors around them, meant that we were always concerned that people who needed our help would not be receiving it.
"Unfortunately that prediction appears to have been proven correct, with child arrests for terrorism offences reaching an all-time high at the same time as numbers of young people being protected against radicalisation by the Prevent programme fell to their lowest since comparable data began.
"We can stop young people from following a path towards terrorism before it is too late, but we are once again calling for parents, friends and family to learn more about the signs and dangers of radicalisation. They are the people most likely to spot when their child is being groomed by extremists and act early enough to stop it."
The low level of referrals from parents, friends and family led CTP to launch ACT Early one year ago – which is a dedicated safeguarding website and advice line which provides guidance and support. It has already achieved early success in driving referrals from friends and family, and this month CTP is also launching new videos, assets and activities aimed directly at young people to help drive more awareness of the ACT Early campaign.
CTP said children under the age of 18 made up 13 per cent of all terrorism arrests in the year to June 30, 2021, nearly trebling from just five per cent in the previous year.
While terrorism arrests across every other age group have fallen in the past year as a result of the Covid-19 pandemic – 24 children under the age of 18 were arrested in the year to June 30, 2021, the highest number on record, and making them the only demographic to show an increase.
Of those 24 children arrested for terrorism offences, 19 were linked to extreme right-wing terrorism.