County lines dealing a major factor in violent crime increase, MPs told
Senior police leaders have called for a joint response to county lines crime, as some forces are unknowingly investigating the same drug dealers.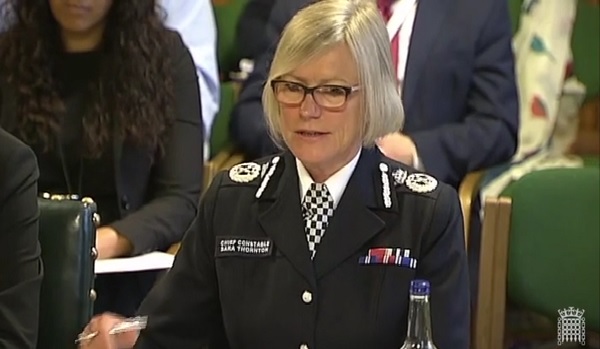 At a Home Affairs Select Committee (HASC) hearing on Tuesday (June 5) National Police Chiefs' Council Chair Sara Thornton blamed county-crossing drug dealers for a spike in violent crime as they target young vulnerable people and pressure them into becoming offenders.
In April, figures from the Office for National Statistics showed a 22 per cent increase in knife crime and 11 per cent rise in gun crime.
London has seen surges in stabbings over recent months, with most victims being young males from deprived areas.
However, the problem of knife crime does not stop in the capital, as a lot of rises in violent crime that started off in big cities are now spreading to smaller towns.
Ms Thornton blamed this on the development of drug markets and a battle for territory as dealers cross counties to oppress and abuse young people to get them to help in the business of drug dealing in local areas.
"Maybe a few years ago people would say we haven't got an issue of knife crime in our area. People are not saying that now," she added.
To tackle county lines drug dealing, a coordination centre is operating from within the NCA.
Director General of the NCA Lynne Owens said there are currently 648 active county lines investigations and 1,540 active telephone lines across various counties and suggested a joint response to tackle the problem.
"The current structure of funding and governance doesn't meet a need that isn't bounded just inside a single geography," she added.
Asked why county lines drug dealing is growing, Ms Owens noted technology as a key factor, with mobile phones making cross-county communication incredibly easy.
"One of the other reasons I believe this has grown is because 43 bounded forces with a statutory responsibility to ensure they are running an efficient and effective police force with their geographic boundaries hasn't always had the capability to make linkages and understanding of the impact," she said.
"In the establishment of the county lines coordination centre we are now able to see where different forces are working on the same phone line unbeknown to each other.
"The long-term solution is not short-term investments in different centres."
While the police service does have a part to play in the reduction of violent crime, Ms Thornton insists it does not "have all the answers" to the problem.
A programme initially launched by the MPS – called Operation Sceptre – to reduce the number of knives on the streets has been rolled out across England and Wales several times and the use of stop and search has increased in recent months.
But Ms Thornton believes there needs to be more of an emphasis on early intervention, education and working with communities.
MPS Commissioner Cressida Dick told MPs the force is beginning to see some stabilisation and potential reductions in stabbings of people under the age of 25 due to "new tactics, better intelligence, more coordination and more focus in targeted hotspots."
One of these tactics includes placing hundreds more officers on the streets to deter people from committing violent offences.
"I answered a radio interview in which I said of course austerity has something to do with this, but I would be naïve to suggest that reduced number of officers on the street has had no impact," Ms Dick said. "I'm sure it's had an impact, together with a whole series of other things."
Earlier this year, the MPS confirmed it would merge its 32 boroughs into 12 larger borough command units as it expects officer numbers to fall to below 30,000.