Counting begins in PCC elections
Counting has begun across England and Wales following ballots to elect nearly 40 police and crime commissioners (PCCs).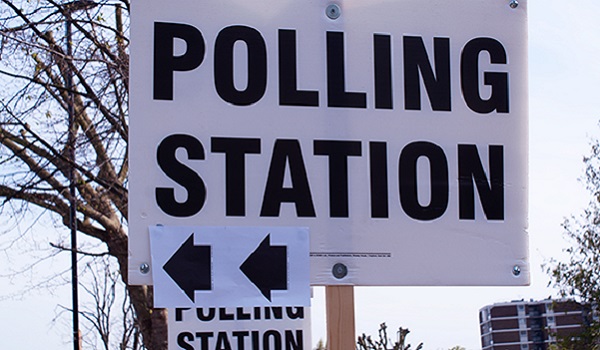 The elections cover police force areas in England and Wales, with the exception of the Metropolitan Police Service, Greater Manchester Police, West Yorkshire Police and City of London Police. In these areas the PCC functions are exercised by the Mayor of London, the combined authority mayors for Greater Manchester and West Yorkshire, and the Court of the Common Council (part of the City of London Corporation) respectively.
Social distancing restrictions due to Coronavirus mean results will take significantly longer than usual. Cleveland is expected to announce first, at around 2pm on Friday (May 7), followed closely by Bedfordshire, Avon and Somerset and Staffordshire. Derbyshire is expected to announce results later in the evening.
The rest of the counts will be spread across the weekend and beyond. Essex and Durham say they will announce early on Saturday afternoon, with Merseyside and Nottinghamshire later in the day.
Wales' counts will be held on Sunday, with most results expected before the evening.
By Monday, remaining areas, including Suffolk, Warwickshire, Kent and Lancashire, are expected to declare their final results.
A record number of women are bidding to be PCCs in these elections – in England 30 women are standing in 35 seats, while in the four PCC elections in Wales there are eight female contenders. In addition, in the three city areas where the mayor has been given PCC-like powers over policing, ten women will be on ballot papers, including the former Coronation Street actress, Labour MP Tracy Brabin, in West Yorkshire. It adds up to 48 female candidates, almost a quarter of the total.
In the first PCC elections in November 2012, there were 35 female candidates in 41 seats; in the May 2016 poll only 29 women stood, in 40 areas.
The PCC elections – postponed from last year because of the coronavirus outbreak – will be the third to be held following the creation of the role by the Police Reform and Social Responsibility Act 2011, which led to the first elections in November 2012.
The Act was amended by the Policing and Crime Act 2017 and enabled PCCs to take on governance of the local fire and rescue service as the Fire Authority and, so far, this has been implemented in Staffordshire, Essex, Northamptonshire and North Yorkshire.
The elections will also see the end of the role of the West Yorkshire PCC with responsibilities assumed by the newly-elected mayor of the West Yorkshire Combined Authority.
Seventeen of the current 39 PCCs are standing down, meaning there will be newcomers in the roles at Cambridgeshire, Cleveland, Staffordshire, Durham, Bedfordshire, West Midlands, North Wales, Wiltshire, Avon and Somerset, North Yorkshire, Thames Valley and Dorset, among others.