Counter-terrorism effort putting 'concerning' strain on policing
The UK's fight against terrorism is placing an unsustainable "extra strain" on an already stretched police service, the head of the National Police Chiefs' Council has warned.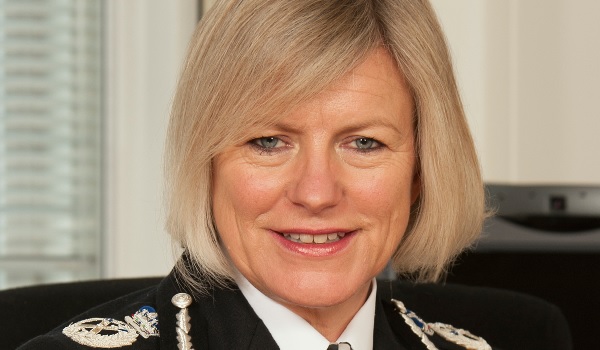 The UK's fight against terrorism is placing an unsustainable "extra strain" on an already stretched police service, the head of the National Police Chiefs' Council has warned. Sara Thornton said resources were being diverted from policing in England and Wales, leading to slower response times and backlogs in force control rooms. The Government is increasing the money it provides to fight terrorism from £11.7 to £15.1 billion, but Ms Thornton says just five per cent of this – around £700 million – is spent on policing. There have been five terror attacks in the last six months in the UK, killing 36 people. Last week, 30 people were injured following an explosion at Parsons Green Tube station. Four people remain in custody. Ms Thornton praised the response from the Metropolitan Police Service (MPS), as officers were on the scene "within four minutes", adding that the force had the resources it needs for the investigation into the incident. However, three-quarters of the resources deployed in the response to the Manchester attack in May came from mainstream policing, which disrupts its daily work, she said. "With officer numbers at 1985 levels, crime up ten per cent in the last year and police work becoming ever more complex, this additional pressure is not sustainable," Ms Thornton added. "The current flat cash settlement for forces announced in 2015 is no longer enough. "An effective response to an attack is just one part of our counter terrorism effort. And it will never be as good as preventing them in the first place. We're particularly concerned about the resilience of local neighbourhood policing." Senior officers recently warned that a one-off one per cent bonus awarded to police officers – which has been backdated to take effect on September 1 – could lead to a further reduction in the number of officers as force budgets will have to be re-balanced. Staffordshire Police Chief Constable Gareth Morgan said the pay rise will leave him with "better paid officers but fewer of them". And Northumbria police and crime commissioner Dame Vera Baird has insisted that if the Government lifts the one per cent cap on pay rises, it "must also make available the funding to pay for increases". Ahead of a potential announcement on additional funding for policing, Ms Thornton warned: "Fewer officers and police community support officers will cut off the intelligence that is so crucial to preventing attacks. Withdrawal from communities risks undermining their trust in us, at a time when we need people to have the confidence to share information with us." A Home Office spokesperson said: "We are increasing funding for counter-terrorism by £3.4 billion and the Home Secretary announced £24 million in extra support for counter-terrorism policing in addition to the £707 million already committed for this year. "We have also protected overall police funding in real terms since 2015 and we are sensitive to the pressures on police forces across the country. "We are engaging with them on the demands they are currently facing." Addressing the Police Superintendents' Association of England and Wales conference on September 4, Policing Minister Nick Hurd said the Government had "heard a very clear message", and insisted it would "engage force-by-force" to ensure it has a better understanding of the demand before reaching a funding settlement. He added: "I hope you will welcome it, as I hope you will also welcome some of the other initiatives we are doing which fall into this space of trying to support the police to evolve, to continue to improve to be the kind of force-delivering service that we all want."