Counter-terror chief announces retirement
One of the most senior officers in the Metropolitan Police Service (MPS) has announced his retirement.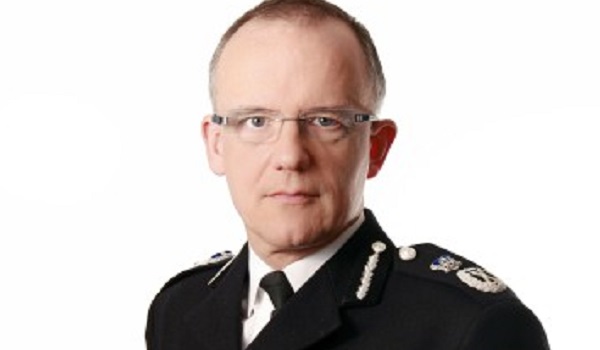 One of the most senior officers in the Metropolitan Police Service (MPS) has announced his retirement. Assistant Commissioner Mark Rowley plans to leave the force after 31 years' service to pursue new challenges. Mr Rowley, the lead for UK national Counter Terrorism Policing, has led the service through an unprecedented terror threat while public confidence in forces' ability to protect them has increased. He said he is "incredibly proud" and "will always be in awe" of the officers in the CT Policing Network. Mr Rowley added: "It has also been a privilege to have worked with two talented Met commissioners, numerous chief constables around the country and an outstanding director general of MI5 throughout my tenure. "I now plan to catch my breath and then pursue fresh challenges." Mr Rowley began his policing career as a constable with West Midlands Police in 1987. He was first appointed chief constable in 2009, serving with Surrey Police, and became assistant commissioner of the MPS two years later. During this time he oversaw work on organised crime and sexual violence, and took responsibility for changing the MPS's approach to public order in the aftermath of the 2011 London riots. Mr Rowley was appointed head of specialist operations and national lead for UK Counter Terrorism Policing in 2014. Under his command, UK authorities have stopped 23 terror attacks since 2013 and ten since March last year. The number of terror-related arrests has also doubled to 460 in the last year. Commissioner Cressida Dick thanked Mr Rowley for his service and praised his contribution to policing in the UK. She said: "Mark will be a huge loss to policing. He has dedicated himself to protecting and serving the public and should be immensely proud of everything he has achieved. "Mark has always been a fantastic colleague, and I am personally grateful to him for the support he has shown me since my return to the Met. "He has been a thoughtful, innovative and skilful police officer and leader in West Midlands, Surrey, the Met and the national counter terrorism network." Home Secretary Amber Rudd said: "Mark leads from the front, having won the respect of both his colleagues and peers. "He works tirelessly to protect us, while ensuring justice is served to those intent on causing us harm. Working with the security services, his time leading counter-terrorism policing has seen many potentially fatal terrorist plots foiled. "I am grateful to Mark for his long service and I look forward to working closely with him until his retirement from policing in March and wish him every success for the future." London Mayor Sadiq Khan said: "On behalf of all Londoners, I want to thank Mark for his unwavering leadership, especially last year in the face of four unprecedented terrorist attacks in London – and for the large number of attempts he and his team were able to prevent."