Councils yet to receive youth justice funding two weeks prior to budget deadline
Funding for Youth Offending Teams (YOTs) has fallen by more than 50 per cent in the last eight years despite their "outstanding track record", according to the Local Government Association (LGA).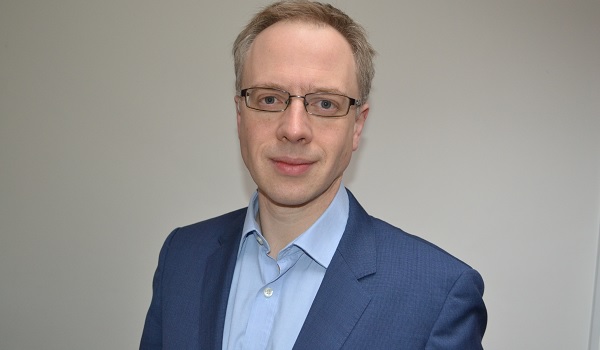 And councils are still yet to receive their youth justice grant allocations for 2018/19, just a fortnight before they need to set their budgets.
Since 2010, the funding for YOTs has been reduced from £145 million to £72 million in 2017/18, including a £9 million in-year cut in 2015 and a further 12 per cent budget reduction for 2016/17.
Councillor Richard Watts, of the LGA's Children and Young People Board, said these cuts undermine the progress that has been made over the last decade to combat youth crime.
He claim YOTs have been hugely successful, with an 85 per cent reduction in first time entrants to the youth justice system and 74 per cent fewer young people in the average custodial population over the last ten years.
The number of youth cautions also fell by more than 100,000 – or 90 per cent – in the same period.
However, recent Ministry of Justice (MoJ) figures show there has been an 11 per cent increase in offences involving knives or offensive weapons by young people, compared with a ten per cent reduction for adults since March 2012.
Due to tight budgets and the prospect of a £2 billion funding gap in children's services looming, the LGA says councils are having to use their own budgets to make up the money for YOTs.
But some are being forced to divert the funding away from preventative work, so they can protect children who are at immediate risk of harm.
Mr Watts said councils must be given the resources to prevent young people from getting involved in crime, rather than picking up the pieces after offences have been committed.
He added: "Youth offending teams have an outstanding track record in working with children and young people to stop them coming into the youth justice system, but they've been victims of their own success. As the numbers of young offenders has fallen, so has the grant from central government to continue the preventative work that caused the fall in the first place.
"Years of cuts mean that the youth justice grant now makes up only around a third of funding for YOTs. With council children's services budgets increasingly focused on those children in the most urgent need of protection, YOTs are struggling to access the funding necessary to run vital, and successful, prevention and intervention schemes.
"With council budgets being finalised in the coming weeks, youth offending teams need to know that they can rely on the same level of grant funding as last year, at the very least, to continue their work to keep young people out of the youth justice system.
"Councils want to do all they can to keep young people out of potentially dangerous institutions and divert them away from damaging situations so that they can live positive, fulfilling lives, but high quality youth work and targeted intervention schemes cost money, and that is in increasingly short supply."
Last October, the Government ran a consultation on new laws on offensive weapons following widespread public concern about violent crime, particularly in London.
Under the proposed changes, those convicted of carrying noxious liquid twice will face a mandatory minimum sentence in line with existing knife possession laws.
It also proposes an update of the current legislation on the definition of flick knives and prohibiting knives from educational institutions such as colleges.
A MoJ spokesperson said: "The number of children entering the criminal justice system for the first time continues to fall year-on-year, with local authorities playing a key role in helping them turn their backs on crime.
"Last year, we gave the Youth Justice Board £72 million to allow local authorities to provide the best possible services for children, and we will shortly confirm funding for the next financial year."