Cost of stress counselling rises 50 per cent in three years
The cost of treating police officers suffering from work-related stress has doubled in the past three years, new figures have revealed.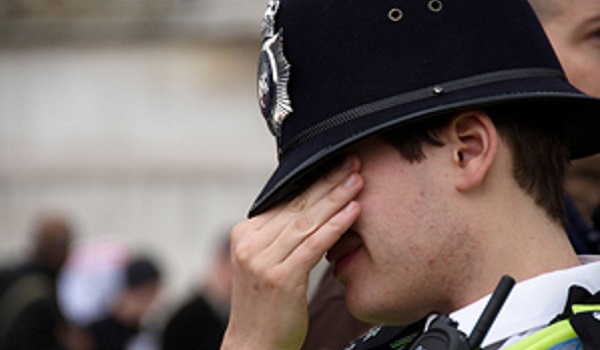 Forces have spent at least £1.2 million on counsellors and psychiatrists in the past 12 months but the true cost is likely to be far higher as only 14 of 43 police forces responded to the Freedom of Information (FoI) request from The Sun newspaper and only 14 provided figures.
Greater Manchester Police spent £169,000 on such services, Kent spent £166,000 while Essex spent £141,000. Of the 14, 11 revealed they had spent more on counselling and psychotherapy in 2018/19 than previous years.
The details have emerged at the same time as other figures have been published revealing the number of police officers being signed off sick with stress and anxiety has doubled in the past five years. One in 14 officers have had to take off time in the past year, a rise of 96 per cent overall, according to an FoI reported in The Telegraph.
The figures show 10,684 officers needed leave to recover from stress, depression, anxiety of post-traumatic stress disorder in the past year. In March 2014, the same figure was just 5,460 officers.
West Midlands Police reported 1,251 officers off sick, amounting to around one in five of the entire workforce. The figure has doubled in the past year.
Of the 43 forces, only Cumbria, Dyfed Powys and Lincolnshire Police did not respond to the FoI request.
Sergeant Richard Cooke, Chairman of West Midlands Police Federation, told The Telegraph that officers are "broken and emotionally exhausted".
Sgt Cooke said: "People have got far too heavy workloads, which contain a lot of risk, and that's weighing very heavily on their minds. The problem is that the relentlessness of the demand, leaves absolutely no time because officers are going from one job to the next job, to the next, with no time to in between, to download, to discuss, to reflect."
A Home Office spokesperson said: "Our police officers do an incredibly difficult job and we take their physical and mental health very seriously."
That is why it provided £7.5 million in 2017 to help establish the recently-launched National Police Wellbeing Service which will improve the support provided to police officers and staff, the spokesperson added.
"It is vital that chief officers give their staff the support they need and the Government welcomes the work being led by forces to promote officers' health and wellbeing."