Coroner calls for 'more robust action' on weapon security after inspector shoots himself
The death of an inspector who shot himself in a police station was "not foreseeable", a coroner has said.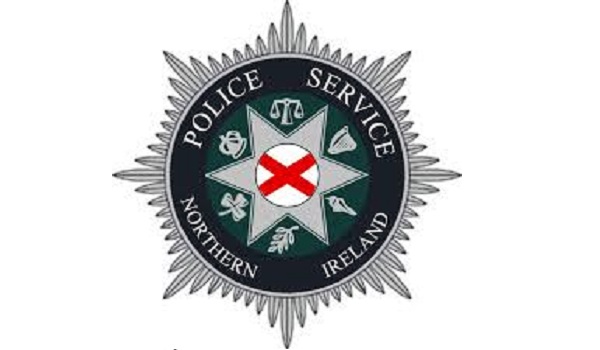 Police Service of Northern Ireland (PSNI) Inspector Peter Magowan had just returned from stress-related sick leave when he took his own life with a gun he had removed from a colleague's locker, an inquest heard.
In 2015, Insp Magowan went on sick leave – diagnosed with severe depression – and the decision was made to remove access to his personal protection weapon.
The officer's death on April 18, 2016 crystalised immediate demands for a service-wide "cultural shift" in tackling psychological illnesses.
Outlining his findings, the coroner said the PSNI did its "utmost" to accommodate the 55-year-old officer but added that "lost opportunities" and a "failure in communication" had meant the officer's body lay undiscovered in the shower area of Ballymoney station's locker room for nine hours before it was found.
After the hearing on Tuesday (March 20), the officer's family said it believed his death was "wholly preventable" with the PSNI missing a "series of important opportunities", adding that it hoped critical comments about force procedures would be "acted upon immediately" to avoid a similar tragedy.
The locker room area had been sealed off as a crime scene on the morning of Insp Magowan's death after officers found a gun and one round of ammunition had been stolen from a fellow officer's locker.
The coroner said the fact that senior officers had not been told Insp Magowan had missed two morning meetings on the day he died, and the failure to search the locker room earlier in the day, had led to an "unacceptable delay" in finding his body.
The inquest heard that Insp Magowan had been absent from work due to work-related stress for a total of 391 days during the years 2009, 2011, 2015 and 2016. He returned to work in January 2016 on restricted duty.
It was heard that he had suffered stomach and bowel problems and had difficulty sleeping after telling his wife he was struggling with "immense pressure and stress" in his job.
The inquest was told that on Sunday nights, he would get only two-and-a-half hours sleep because of his "dread" at having to go to work the next morning.
During his findings, the coroner also called for better communication between GPs and the PSNI's Occupational Health and Wellbeing team.
He said that Insp Magowan "should have been assessed as unfit for work" after telling health professionals about "troubling symptoms" relating to his depression in the weeks before his death.
He also called for "more robust action" to be taken around the security of weapons in police stations.
It was also heard that on the morning, of his death, Insp Magowan had called the police pensions office to inquire about payments to his family should he die in active service. The staff member he spoke to did not ask his name.
His wife, Lisa Magowan, expressed her distress that her husband lay undiscovered "for nine hours". On the day he died, Mrs Magowan sent her husband a text message but he did not reply and was not seen at Ballymoney PSNI station.
In the evening, two officers came to her home to tell her that Insp Magowan was missing, as was a colleague's police issue firearm along with one round of ammunition. While his own personal protection weapon had not been returned to him, due to his rank he had access to other officers' firearms.
When it was realised he was missing, a police search of the station took place but Insp Magowan was not located. Another, conducted by specialist officers, later found his body in the shower area of the locker room.
The cause of death was a gunshot wound to the head.
Legal counsel for the PSNI told the coroner: "Elements of your findings will be taken back and lessons will be learnt."
The coroner paid tribute to the "dignity" shown by the officer's family during the inquest.
"Nothing will ever bring him back, but I hope a lot of questions from the Magowan family have been answered," he told them.
In a statement following the inquest, Insp Magowan's family thanked the coroner and said: "Peter was a fantastic father and husband and he is greatly missed by all of us."
It added: "The coroner's findings have also included numerous critical comments about procedures within PSNI that we hope will be acted upon immediately, in order to avoid any other family having to endure a tragedy such as this", it said.
Following the verdict, the PSNI said Insp Magowan was a "highly esteemed and well-respected colleague".
Assistant Chief Constable Alan Todd said: "We take our responsibility seriously in supporting our people through the implications and consequences the difficult operating environment of policing sometimes brings."
He said the PSNI will "fully review the information presented over the course of the inquest to identify and implement any further actions as necessary".
After Insp Macgowan's death, the Police Federation for Northern Ireland called for the creation of a meaningful programme with a "supportive, caring and understanding environment", arguing that the "attachment of stigma" to stress-related illnesses should be swept away to help those affected by the "intolerable pressures" of the job.