Fury as CoP suspends Inspector's exams mid-way through test due to website issues
The College of Policing has been forced to suspend its online National Police Promotion Framework (NPPF) Inspector exams after hundreds of candidates reported experiencing issues connecting to its new website.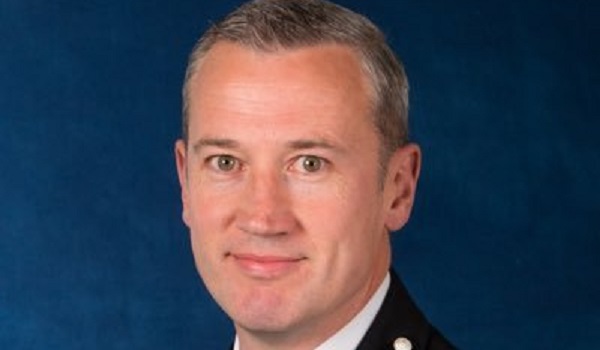 The problems first emerged early in the morning with many candidates immediately reporting problems with buffering and screens freezing.
Shortly before noon, the College sent candidates an email reporting that the problem had been fixed, but this turned out not to be the case. Around an hour after the email was sent, candidates were told that the exam had been suspended.
The Police Federation of England and Wales (PFEW) said many of its members were furious about the disruption to the exam, having spent both time and money to prepare for it. The Federation said it would continue to press the College to ensure members were not disadvantaged or treated unfairly as a result of cancellation.
National Chair John Apter said: "Many of our colleagues have been studying for the Inspectors exam which was held today. The news that a technical problem has prevented many from completing the examination is deeply concerning.
"I have had several conversations with the CEO of the College, Mike Cunningham. He is under no illusion as to how much anger and damage this has caused.
"I know the immense frustration and anger our members will be feeling. Exams are by their nature stressful and involve a lot of preparation, so to see that go to waste is simply unacceptable.
"Our National Board members, Gemma Fox and Dave Bamber lead on work with the College of Policing. They will be pushing the College in the coming days to ensure no officer should be disadvantaged or treated unfairly as a result of this incident.
"I want to reassure members I have heard directly from the officers affected and their frustration, disappointment and anger is loud and clear. I can assure you the Federation will be raising questions at the highest levels and holding the College of Policing to account.
"Some teething trouble is inevitable when new systems are introduced, but our members have a right to expect that all of the appropriate testing and evaluation would have be done before they came to sit their exams. Quite simply this is not good enough."
In a statement released on social media, Deputy Chief Constable Bernie O'Reilly, Director for Standards and Communications at the College of Policing said: We sincerely apologise to all candidates affected by the issues with today's Inspectors' exam.
"We have been working with our supplier to understand and address connectivity issues experienced by a large number of the candidates. We initially thought this issue could be overcome by extending server capacity. However, we have subsequently been informed that the issue is broader than the College exam and is affecting delivery across a number of organisations.
"As we are unable to provide candidates with assurance around the functionality of the system, we have decided to suspend the exam sitting. If you have experienced issues or are currently experiencing disruption please log off and do not try to complete the exam.
"If you have not yet started the exam please do not attempt to access the system today. If you are currently sitting the exam, without any issues, the system should allow you to complete it. We understand that candidates have put in an extraordinary amount of work in preparation for today's exam, sacrificing their time during what is an already challenging and demanding time for policing.
"We apologise for the stress and anxiety caused by this delay and we will work hard to make sure that those who have been unable to sit the exam without disruption are able to do so fairly as soon as possible.
"We will ensure all candidates are provided with further information specific to their experience today and we will be exploring other support in respect of the wider impact on candidates' personal circumstances."
Many candidates took to social media to share their frustrations. A number reported they had completed more than 140 questions before being unable to continue.