Continued public support for police approach to lockdown
Public support for the police approach to enforcing the Covid-19 lockdown "remains strong", according to a new poll commissioned by crime and justice consultancy Crest Advisory.
However, it warns that maintaining this support the longer the lockdown continues "may become challenging".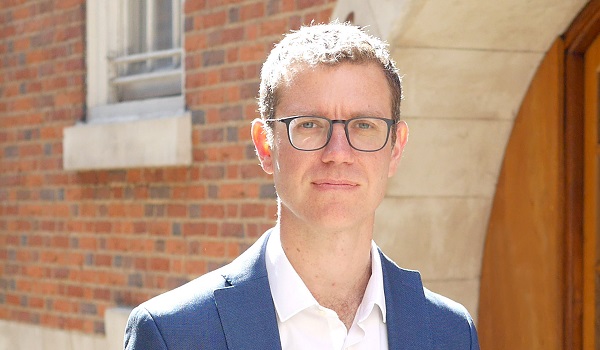 The survey, conducted by YouGov over the weekend, found that 36 per cent of the public fully support the approach taken by the police, while a further 33 per cent also support the approach but think in some cases officers are going too far.
This represents only a small change from the previous survey commissioned by Crest. When the same question was asked two weeks previously, 42 per cent said they fully supported the police's approach and 32 per cent supported the approach but thought in some cases officers were going too far.
The proportion of people who believe the police are too heavy-handed remains unchanged at six per cent, while those who think the police should take tougher action has risen slightly from 14 per cent to 16 per cent.
Crest Advisory chief executive Harvey Redgrave said: "This poll indicates that overall public support for the way the police are going about handling the lockdown remains strong and there is little evidence that any of the controversies about how individual forces or officers are interpreting coronavirus laws have to date significantly undermined public consent for the police role.
"Our poll does find that public support in London for how the police are handling the lockdown is significantly more qualified than in other parts of the country but it remains more than two thirds overall. Chief constables and police and crime commissioners should take heart from these findings which appear to vindicate the current emphasis on encouraging compliance with the lockdown and using enforcement powers only as a last resort.
"Maintaining this support the longer the lockdown continues may become challenging, however, and it remains important that policing continues to earn the public's trust through positive messaging and open engagement with communities. Incidents of heavy-handedness appear to be rare and have not yet dented public confidence but there is evidence here to suggest that this could change if police tactics change".
The poll questioned 1,600 adults between Friday April 17 and Saturday April 18 after several police forces were criticised for comments and actions related to enforcement of emergency restrictions.
The results showed that:
Londoners were significantly more likely qualify their support by thinking police have gone too far in some cases (42 per cent) than people in the rest of the South (33 per cent), the Midlands and Wales (32 per cent), the North (29 per cent) and Scotland (32 per cent);
While full support among 18 to 24-year olds has fallen by ten percentage points (35 per cent to 25 per cent) overall support among this age group has risen by four percentage points (52 per cent to 56 per cent);
Overall support is more widespread among white people (70 per cent) than those identifying as black, Asian or minority ethnic (BAME) (60 per cent) although both groups are equally likely (16 per cent) to believe the police should take tougher action; and
Women continue to be more likely to be fully supportive of the police (40 per cent) than men (31 per cent) and less likely to think they have gone too far in some cases (31 per cent vs 35 per cent).