Constabulary goes 'digital by default'
Lancashire Constabulary aims to go 'digital by default' after rolling out a revolutionary software platform designed to improve efficiency and transform collaboration in policing.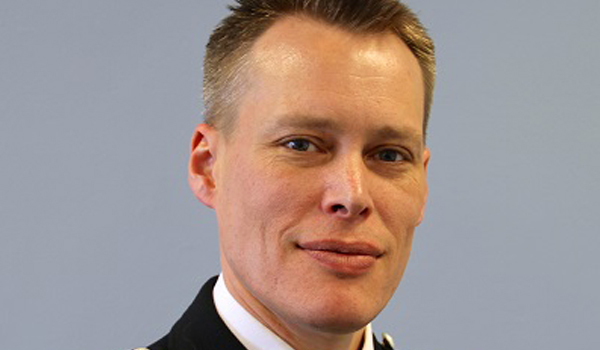 Lancashire Constabulary aims to go 'digital by default' after rolling out a revolutionary software platform designed to improve efficiency and transform collaboration in policing. It is the first force to go live with a 'stand alone' version of the CONNECT platform that underpins the Athena police collaboration programme.
Twelve forces have now signed up for CONNECT, nine as part of the Athena multi-force collaboration and three opting to use it like Lancashire Constabulary as a force-specific platform.
As part of a five year contract, the constabulary says it will use the platform's 'case and custody' module to "go on a transformational journey and become digital by default".
A primary nominal record – a single person record with unique reference for use across the force – will be created, enabling police information to be digital from arrest through to trial, reducing back-office costs and duplication, and creating an integrated, high-quality platform for police and partners with a 'single version of the truth'.
Superintendent Richard Robertshaw, operational lead at Lancashire Constabulary, said: "CONNECT has transformed the way we work. The force has gone digital by default in terms of case files, with criminal justice becoming largely paperless overnight. In a very real way, officers on the front line can access information and provide accurate data in real time.
"We've taken the cloud version of the platform. This is one of the most important points for us, as it's a secure environment and reduces the amount of support required for critical IT systems. The roadmap for the platform also enables our force to take all the data from the legacy systems so we no longer have to run them, further reducing our costs."
The force is the first in the UK to migrate existing records to a new platform, with a full back record conversion for the previous seven years' worth of files. This includes more than a million legacy cases, five million associated files and 10,000 live case files.
The force has also signed up for the crime and intelligence modules, which are due to go live in 2017.
South Yorkshire and Humberside forces are also expected to go live with CONNECT in the coming months.
The software is provided by Northgate Public Services, and executive director of solutions Ian Blackhurst said: "This was a complex implementation to an aggressive timetable. Among other things, importing and integrating legacy system police files has never done before on this scale, let alone achieved so successfully.
"Delivering the CONNECT platform via cloud enables us to deliver a better services to the forces at a lower cost to them and enable the update of the platform to incorporate up to minute improvements. The CONNECT platform software is exactly the same software as used by other forces, which enables improvements to be shared by all forces and as the data is open and consistent it will allow us to realise the vision of joined-up policing platforms."
The software platform makes police information immediately available to officers and staff, with data on intelligence, investigations, custody management and case preparation held centrally and to common standards.
Northgate says individual silos of information are broken down so a single record can be shared right across the force: "It's easy to access, offers deep functionality and strips out the time taken to re-key information, allowing officers to search once, input once and re-use many times."
Better case management is possible as data from any stage of a process (report, intelligence, investigation, arrest or detention) can be re-used without double-keying, and a complete electronic case file means a substantial reduction in paper files. By linking to national systems and enabling the use of digital evidence, it gives full support to digital case folders and virtual courts processing.
The custody module supports speedy booking-in processes, the automatic update of investigation reports and case files and premises' search warrant