Consent forms for 'digital strip searches' to be withdrawn
Police are set to withdraw controversial digital data extraction consent forms in rape and sexual assault cases, following a ruling by the Information Commissioners Office (ICO) that they were not fit for purpose.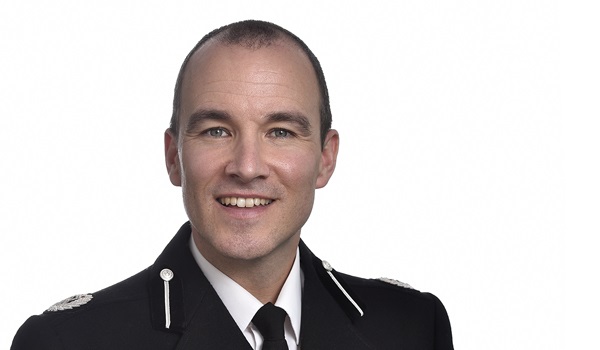 Introduced in February 2019, the forms allow officers to access all the messages, photographs, emails and social media accounts on the phones of victims.
They were intended to help police and prosecutors balance the needs to follow all reasonable lines of enquiry, respect the privacy of victims and witnesses and meet disclosure obligations. However, campaigners said they were the equivalent of a digital strip search and victims were warned that if they failed to consent to the data being extracted, their cases might not be pursued.
The announcement of the change in policy follows a legal challenge brought by the Centre for Women's Justice (CJW) last year which argued that the use of the forms was unlawful, discriminatory and led to excessive and intrusive disclosure requests.
The legal challenge brought by two women represented by CWJ, was issued in July 2019, but put on hold pending the publication of a report by the Information Commissioner Elizabeth Denham.
Ms Denham ruled in June that police were extracting "excessive" amounts of personal data from victims' mobile phones with little or no justification and in potential breach of data protection laws.
She warned the unnecessary extraction of reams of personal data from victims' mobile phones risks undermining public confidence in the criminal justice system and could deter people from reporting crimes.
She ordered police chiefs to withdraw and rewrite the consent forms they use to get access to people's phones because she says they fail to adequately explain the legal basis for the police's digital intrusion into their private lives.
A statement released by the National Police Chiefs' Council (NPCC) said that in response to Ms Denham's report, the forms will be replaced with an interim version from August 13.
The interim forms will implement the principles set out in a recent Court of Appeal judgement, pending a permanent replacement being produced following engagement with stakeholders and the Information Commissioner.
NPCC lead for Disclosure, Assistant Chief Constable Tim De Meyer, said: "Police and prosecutors have a duty to pursue all reasonable lines of enquiry in every investigation, and to disclose any material that undermines the case for the prosecution or assists the case for the accused. This is a fundamental principle of our criminal justice system, which ensures that trials are fair.
"It is important that this process is consistent for investigators across the country. No victim should feel discouraged from reporting a crime to the police. Searches of digital devices should not be automatic and will happen only when the investigating officer or prosecutor considers there to be a need to access information to pursue a reasonable line of enquiry. We will still explain this process fully to victims and witnesses."
The College of Policing will also produce guidance on investigative practice when mobile phone investigation is needed, though the NPCC said it would take some time fully to consult with practitioners and stakeholders to produce that guidance.