Conference puts spotlight on police culture and best practice in tackling VAWG
More than 200 officers and police staff from across England and Wales will gather next week to discuss changing police culture for tackling violence against women and girls (VAWG).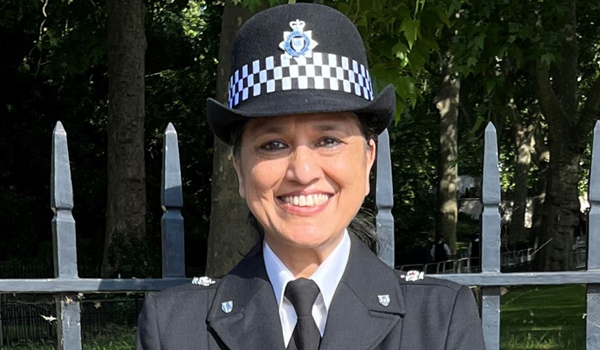 Representatives from across the policing spectrum will be attending the two-day national conference in Ryton-on-Dunsmore, Coventry, from May 15-16.
Organised by the College of Policing and the National Police Chiefs' Council (NPCC), the aim of the conference is to improve internal culture and conduct and help force professional standards leads share innovative learning and practice.
Since the creation of the joint College of Policing/NPCC VAWG taskforce 18 months ago, policing has worked hard to develop and implement national and local action plans to address the issue.
This second VAWG conference aims to build on this work and demonstrate policing's "increased commitment" to ensuring the service maximises its approach towards VAWG through knowledge sharing.
Superintendent Manjit Atwal QPM, head of delivery for VAWG at the College of Policing and a speaker at the conference, described the response within policing for the conference as "outstanding".
She said: "A lot of hard work has been done in preparation by colleagues at the college to attract representatives from every force. We'll also have specialist speakers and over 200 delegates who are highly motivated to tackle difficult questions and share best practice.
"We'll be examining culture within policing so police forces can stand jointly together and openly discuss what works and what doesn't.
"It's only by being reflective and not passive we can change some of the culture within policing, and this conference represents another small step in the right direction.
"It's an outstanding response to an extremely important issue and demonstrates how VAWG is near the top of every force's agenda, and we are making tangible progress."
Agenda sessions include Chief Constable Andy Marsh, chief executive officer at the College of Policing, analysing culture, while the joint event will be opened by Deputy Chief Constable Maggie Blyth, NPCC lead for VAWG.
Delegates will also hear from Lincolnshire Police Assistant Chief Constable Chris Davison (Crime and Specialist Operations), and West Midlands Police Chief Constable Craig Guildford.
Nicole Jacobs, the Domestic Abuse Commissioner for England and Wales, will also be contributing, as well as Gavin Stephens, chief constable of Surrey Police and the NPCC chair.