Concerns raised over child protection procedures in three forces
Three police forces have been told to do more to protect vulnerable children from harm despite a "good understanding" of child sexual exploitation.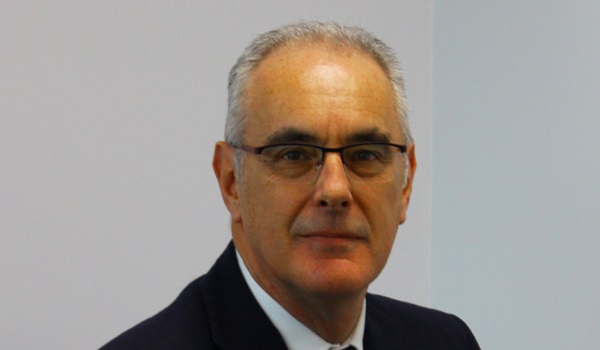 Although Durham Constabulary, Hertfordshire Constabulary and Lincolnshire Police were all found to employ good practice in a number of areas, Her Majesty's Inspectorate of Constabulary, Fire and Rescue Services (HMICFRS) found a number of issues that meant the forces were not as effective as they could be.
Inspectors found that Durham Constabulary prioritised child protection matters and praised its officers and staff for their commitment and dedication. The HMICFRS report highlighted a number of effective systems in the force's control room, which allowed it to identify risk and prioritise response towards the most vulnerable but noted that broader risks to other children were not always recognised.
It also highlighted a number of areas for improvement, including an inconsistent response to missing children; and poor management of registered sex offenders by neighbourhood officers, with visits going overdue and sometimes completed by untrained officers.
Additional concerns included a failure to collect and record information that ensures there is a focus and understanding of each child's needs and risks, and underdeveloped approaches to collecting performance information, which would allow the force to evaluate its child protection arrangements
HM Inspector of Constabulary Phil Gormley said: "Keeping children safe from harm is one of the police's most important duties. Our national child protection inspections, which we have been running since 2014, allow us to see how effective police forces at protecting children.
"Our inspection of Durham Constabulary identified many positive features. For example, officers and staff have a good understanding of child sexual exploitation, as well as how to use their powers appropriately. The force should be proud of these achievements.
"We did, however, also see some instances of poor practice and procedure. In particular, we are concerned about how the force manages those who pose a risk to children. Delays in case management, overreliance on certain teams and minimal oversight from supervisory officers all have a negative effect on risk management.
"We have therefore recommended that the constabulary immediately review its procedures for management of registered sex offenders, especially with regards to low and medium-risk offenders.
"We have requested that Durham Constabulary provide us with an action plan, within six weeks, on how they will implement the recommendations contained in our report. In addition, we will undertake a follow-up inspection of Durham Constabulary within the next six months."
Hertfordshire Constabulary was found to have established effective systems in its control room to identify risk and prioritise its response to the most vulnerable. The force also worked well with partner organisation to engage directly with children and made appropriate use of police powers.
However, HMICFRS also noted the presence of several problems, including an inconsistent response to missing children, delays in providing specialist training and a lack of understanding of the thresholds for providing alternative accommodation.
The report noted significant concerns around the force's referrals process.
"For example, reports referred to the force through multi-agency safeguarding hubs were processed inefficiently. There were no processes to identify repeat perpetrators or victims," said HMICFRS.
"Many of these problems stemmed from wider inconsistencies in how the force records information. Officers and staff were often unable to access clear information on referrals. Recording of child sexual exploitation cases was substandard. In addition, strategy meetings, the use of protection powers and the testimony of children themselves often went unrecorded."
HM Inspector of Constabulary Zoë Billingham said: "Our inspection of Hertfordshire Constabulary's child protection services revealed many positives. The force prioritises child protection and is deeply committed to keeping vulnerable children safe. This commitment is evident in the force's organisational, strategic and operational boards, at which child safeguarding is a clear priority.
"Unfortunately, we also saw areas which require improvement. Our report highlights concerns ranging from the quality and availability of training, to poor record keeping, to a lack of feedback and supervision.
"We identified specific concerns with regards to the force's Public Protection Unit. In addition to a significant backlog of cases, we noted an inconsistent approach to enforcement and management of registered sex offenders. As with other units, recording was also an issue. There was also no obvious performance management system in place, with little attempt to gather performance data."
Lincolnshire Police was found to have improved its protection and safeguarding of vulnerable children since a previous HMICFRS inspection in 2018, but had reduced effectiveness in some areas due to some remaining issues.
Following the previous inspection, the force had restructured its child protection services and set up new protecting vulnerable persons units (PVPUs). This was found to have had a positive impact on capability due to a more even distribution of workloads and improved resource flexibility that allowed for more rapid deployment of specially trained officers.
However, a relatively high number of absences in the new PVPUs were flagged as an area of concern. The report also found the supervision and standard of investigations remained inconsistent and that performance evaluation procedures – which would allow the force to measure the success of its child protection strategies – were not yet developed enough.
HM Inspector of Constabulary Zoë Billingham said: "Although our post-inspection review of Lincolnshire Police revealed that there are still some areas of concern, I am encouraged by the progress the force has made since our last inspection.
"The force has carried out a significant restructuring of its child protection and vulnerability capabilities, which has resulted in improvements. For example, merging smaller teams, dealing with specific types of vulnerability, into larger teams should increase specialist staff availability. Additional staff training, particularly with call takers, has helped to avoid significant delays when responding to vulnerable children.
"Lincolnshire Police has improved its partnership working with other agencies, which has led to prompt and effective information sharing. The force now meets regularly with children's social care at both strategic and operational levels. This has improved decision making, and has allowed the force to challenge some decisions if necessary.
"My remaining concerns relate mainly to the standard of investigations. Of the 13 case files we audited, we classified seven as inadequate. We classified six as requiring improvement, which meant that none were 'good'."