Complaint highlights issue of social distancing in custody suites
The Metropolitan Police Service (MPS) is conducting an internal investigation into allegations that custody staff at a North London police station are showing "flagrant disregard" for social distancing rules.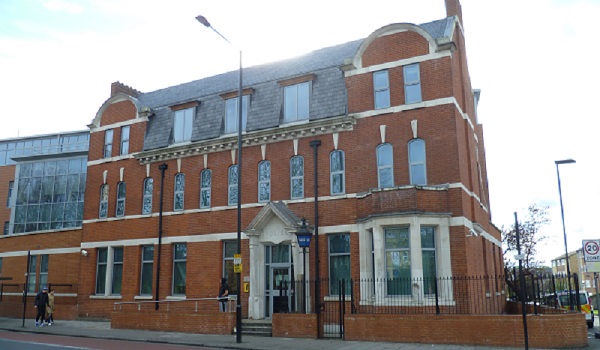 The complaint was filed by Ian McLarty of McLarty's Solicitors and alleges that measures introduced to prevent the spread of coronavirus were being repeatedly breached at the custody suite of Wood Green police station.
An interview protocol agreed between the Crown Prosecution Service (CPS), National Police Chiefs' Council, Law Society, Criminal Law Solicitors' Association and London Criminal Courts Solicitors' Association was released earlier this month.
It states: "The police have a duty to ensure that all reasonably practicable steps are taken to protect visitors to the custody suite, including legal representatives, from infection with Covid-19. This includes issuing personal protection equipment (PPE) where appropriate, and instructions for its use, even where the detainee is not symptomatic."
However, Mr McLarty said unnecessary interview were still taking place and based his complaint on statements gathered from lawyers who reported encountering unsafe conditions at the station.
In one case, a female solicitor reported being left in a confined area with six people, some of whom were coughing. In another case, a lawyer reported visiting a client who had been in self-isolation at the time of his arrest as a member of his household had developed coronavirus symptoms. The consultation took place in a noisy cell where it was impossible for the lawyer to hear his client unless he was at a distance of less than one metre.
Mr McLarty said: "All Met Police interview rooms breach the two-metre rule. And we're talking about people arrested on suspicion of totally low-level crimes. Ironically, one had been arrested for allegedly breaching the Government advice. Interviewing someone for breaching government regulations in breach of government regulations is nothing short of counter-productive.
"If face-to-face interviews are to take place it should be with appropriate PPE, although at this time, I personally would have thought the NHS is a priority. There should only be interviews for the most serious of cases and as remotely as possible. Less serious matters can be dealt with later if necessary, using the powers of street bail if appropriate with stringent conditions. The CPS interim charging protocol also acknowledges this fact."
An MPS spokesperson confirmed it had received a complaint relating to the custody suite at Wood Green police station, adding: "The complaint was made on Friday, April 3, by a solicitor, to the Independent Office for Police Conduct and relates both to the conduct of staff and concerns over the protection of visitors from Covid-19. The matter has been passed to the Met's Directorate of Professional Standards."
Last month, Ian Kelcey, the co-chairman of the Law Society's criminal law committee, said some solicitors across the country were refusing to attend custody suites amid concerns over "lax safeguards" to protect them from contracting coronavirus.