Commuting emerges as 'greatest threat' to officer safety
Commuting to and from work has been described as "the greatest threat to officer and staff safety" after research conducted by the National Police Chiefs' Council (NPCC) found that more than two in five police officers killed between 2008 and 2019 died while travelling to or from their homes.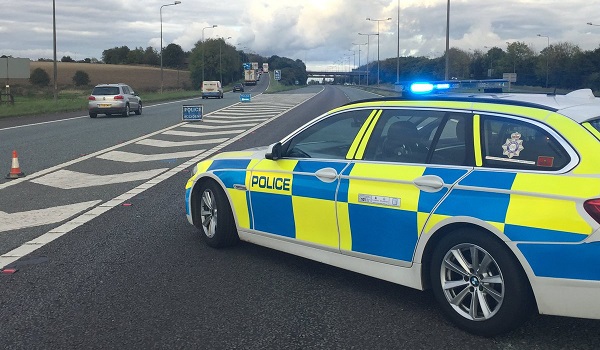 Eight out of ten of all officer and staff deaths involving a vehicle occur while commuting using personal cars or motorcycles, according to the Officer and Staff Safety Review (OSSR) published today (September 2).
The report said: "While the primary focus of the OSSR was to reduce the number and severity of assaults faced by our officers and staff, this finding could not be ignored.
"To that end, this review recommends a number of measures intended to reduce the number of road-related fatalities. These include the commissioning of research to examine the link between shift work and safe driving practices."
National vice-chair of the Police Federation of England and Wales Che Donald said fatigue could be a factor in the accidents and that officers had told him they felt the levels of fatigue they experience as a result of shift patterns and long working hours poses a risk to their safety.
The danger of commuting was first identified by the National Policing Improvement Agency (NPIA) and Association of Chief Police Officers (ACPO) in 2009 when they commissioned research under the heading 'Shiftwork and Driving Safety in the British Police Service'.
However, the review notes that the research was not completed due to significant changes in the policing landscape, which included the loss of the ACPO lead for the portfolio and the closing down of the NPIA and ACPO.
The report states: "The project team suggest that more could be done not only to build the base of evidence in this area, but also to raise general awareness of this risk to police officers and staff, especially those doing shift work.
"As such, the project team strongly encourage the resumption of this vital piece of research. The project team also encourages each chief officer to liaise with their respective federation and staff association leads, who have been raising awareness of this risk for some time and, as such, are in a good position provide advice and guidance and to enhance organisational awareness among the workforce.
"Generally, officer and staff safety is associated with the risk of physical assaults conducted by a combative assailant, as opposed to the risk of road-related injuries or death. In this vein, a culture change is required, so that officers and staff of all ranks understand that they are at greater risk of losing their life when driving home from shift work, than they are from being violently attacked.
"The project team also urges chief constables to remain mindful of this ongoing business risk when formulating or reviewing any organisational policies around staffing levels, shift times, working hours, night duties and overtime."
Kent Police Chief Constable Alan Pughsley, the NPCC lead for officer safety, said: "We are doing a huge review on this to understand health and safety-wise, shift pattern or any other element that may or may not contribute to it."