Communities to see 'a greater level of police officers' during Jewish new year celebrations
Extra officers will be deployed around "synagogues and key sites" during the Jewish High Holy Days period, the Metropolitan Police Service (MPS) has confirmed.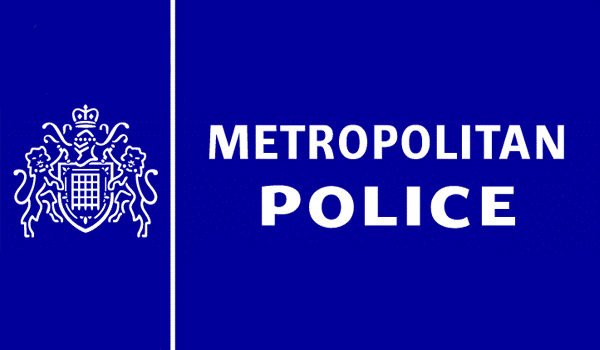 Although the force insists there is no "intelligence about a specific threat", it said the increased police presence is a precautionary measure at a time where worshippers are more visible.  
Policing activity will be centrally coordinated by the MPS's Counter Terrorism Protective Security Operations team, but each borough also has a designated senior officer to ensure that local events are managed appropriately.  
The heightened security will last throughout September until October 2, as the Jewish community celebrates Yom Kippur and Rosh Hashanah. 
Leading the policing activity for the High Holy Days period, Chief Inspector Ronnie Morrell, said communities in London should feel safe to continue their daily lives despite the increased police presence. 
"For the Jewish community, this means marking the High Holy Days as normal, so officers across London are working with partners and the Jewish community to ensure events are secure," she added. 
"As a result, communities in some areas may see a greater level of police officers – both armed and unarmed, uniformed and in plain clothes – than normal.   
"Their presence is not based on intelligence about a specific threat but is a precautionary measure at a time when communities may be more visible, as larger numbers go to worship during this time."  
She is urging the public to remain vigilant and contact the confidential Anti-Terrorist Hotline if they notice any suspicious or unusual activity, whether linked to the High Holy Days period or otherwise.  
"We all have a role to play in protecting our communities from terrorism," added Chief Insp Morrell. 
The MPS said Londoners should expect to see officers carrying out patrols accompanied by representatives from recognised local Jewish community groups. 
Neighbourhood officers have also been briefed on the potential for an increase in hate crime incidents during the High Holy Days period.  
This comes after the Community Security Trust revealed in July that more than 100 antisemitic incidents are being recorded every month in the UK. 
Chief Superintendent Dave Stringer, MPS lead for community engagement, added: "This is a time for people to come together with family and friends and we want to them do so safely and securely.  
"The police are here to protect everyone no matter the time of year, but we are aware that when large groups of people gather there may be a particular need to reassure communities that we will keep them safe.  
"Sadly, we are also aware that some people may use this occasion to display offensive or hateful views. Therefore, we also want to make sure the community know we are here to support them if they are a victim of hate crime and we will deal with any hate incidents speedily and robustly."