Commissioner Sir Mark Rowley publishes his two-year plan to reform the MPS
The Metropolitan Police Service (MPS) Commissioner has outlined his plans to deliver "change and transformation" across the force through "core policing activities".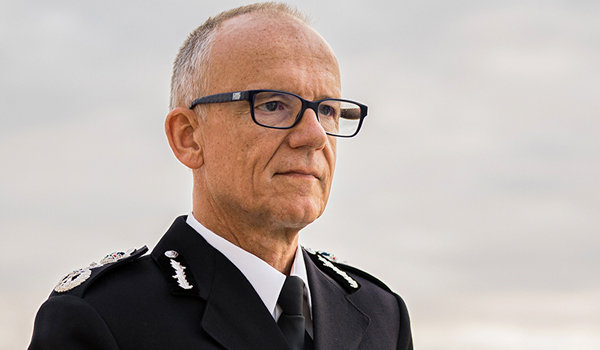 Sir Mark Rowley said his 'Turnaround Plan', published on Friday (January 20) in the wake of the "appalling criminality" of former MPS officer David Carrick, aims "to win back Londoners' trust" in their police service".
His plan sets out how the force will achieve its mission for 'more trust, less crime and high standards' over the next two years.
This includes delivering London's "strongest ever neighbourhood policing presence" with more local officers and police community support officers (PCSOs).
Sir Mark said: "This week we have condemned the appalling criminality of David Carrick and shared the missed opportunities over many years to have taken action. I know our communities need to see reform in the Met, on issues of standards and culture but also in how we do more to reduce crime.
"We must and will act now. My promise to you is I, my senior team and the tens of thousands of hard-working and honest officers and staff will reform the Met and do all we can to give Londoners confidence in their police service. The Turnaround Plan sets out how."
He added: "The next two years are critical – from adopting new technologies and methods to achieving our goals and investing in our people. Those we serve, as well as our own people, rightly expect the highest standards too.
"I am determined to win back Londoners' trust. We can succeed because of the dedicated, honest, often heroic, men and women who are the great majority of the Met.
"Our work has begun, but I must be candid. We cannot achieve the profound reforms needed quickly or without the ongoing help and support of wider policing, politicians, partner organisations and most of all, communities.
"Lifting the stone reveals painful truths that will not be resolved overnight, and it is critical that these truths cause none of us to lose our resolve to renew Peel's vision of policing by consent.
Sir Mark first introduced his Turnaround Plan during a keynote speech at the Institute of Engineering and Technology earlier this month and its publication marks the start of 12 weeks of engagement with communities, partners and colleagues to seek feedback on the plan and shape how the MPS delivers its mission before an updated version is published in April.
"The Turnaround Plan sets out how the Met will deliver its new mission through core policing activities; how we'll work supported by refreshed values and also sets out the nine priorities that will deliver change and transformation," said a force spokesperson.
Sir Mark added: "We want your views, particularly those related to our approach to neighbourhood policing, community engagement and diversity and inclusion. We will publish an updated version of the plan in April following this period of engagement."
The plan builds on the Commissioner's priorities from his first four months and the feedback he has received and sets out clearly 'what' and 'how' the MPS will do this. The priorities include:
Raising standards and showing communities it cares and respects them. This includes establishing a new Anti-Corruption and Abuse Command with a wider and more proactive remit with more resource and accountability;
Being relentlessly data-driven and evidence-based in delivery, including a greater ability to identify corruption, abuse and misconduct in the MPS, building trust in its work;
The strongest ever neighbourhood policing, to deliver London's largest ever neighbourhood police presence with more local officers and an uplift of 1,600 PCSOs; and
Doing more to protect children and target men who perpetuate violence against women and girls. This includes making better use of data and technology to target perpetrators and protect victims and continuing to transform and strengthen the response to the victims of rape and serious sexual violence.
The plan also outlines providing a better service to victims, including attending every home burglary reported and trialling victim 'contact contracting' to ensure victims are kept informed in a way that works for them.
Mayor of London Sadiq Khan said: "Every officer and member of staff at the Met has a part to play in making policing in London better. In rebuilding public trust, and restoring the confidence of our communities which is so vital to policing by consent.
"I have spoken to many police officers who feel just as disgusted and let down as I have by what's been exposed recently, and who are desperate to play their part in raising standards and ensuring the bond between the police and the communities they serve is restored and strengthened to build a safer London for everyone.
"That's why I wholeheartedly endorse the reforming Commissioner's Turnaround Plan, not just with words but with action – starting with funding for 500 new PCSOs to build on the progress we're making to reduce violent crime.
"And in the coming weeks, I will be announcing more investment to enhance the work that has already started to rebuild public trust, reduce crime, better support victims and empower the Met further to rid itself of all officers who fall well short of the standards expected by policing and the public."
You can read the plan at https://www.met.police.uk/notices/met/the-turnaround-plan-more-trust-less-crime-and-high-standards/