Commissioner of City of London Police announces retirement
City of London Police Commissioner Ian Dyson has announced his retirement after a 38-year policing career.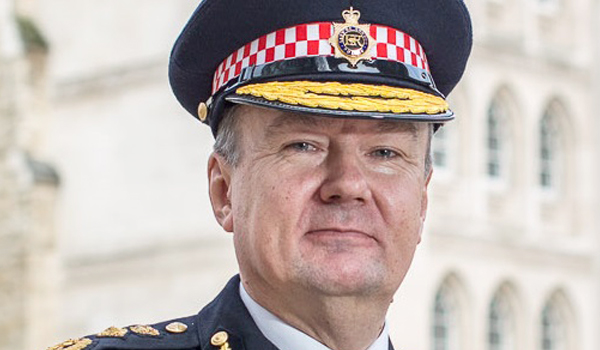 Mr Dyson will be leaving the force at the end of 2021, having held the post for almost six years.
The City of London Corporation's Police Authority Board (PAB) said it will begin a recruitment drive to fill the position next week.
City of London Police is unique in policing by being both the local force for the Square Mile as well as the national lead force for fraud and economic crime.
The City of London Corporation's PAB is responsible for ensuring the force runs an effective and efficient service, provides value for money in how it is run, and setting policing priorities that consider the views of the community.
Chair James Thomson said: "Ian has led the City of London Police with outstanding dedication and commitment to deliver the best in policing.
"Under his leadership, the force has become widely recognised as a world leader in protective security and economic crime and he has made a significant contribution to ensuring that the Square Mile is a safe place to work, live and visit – indeed, the safest city area in the world.
"In particular, he has continued to grow the organisation's national lead force responsibilities and helped to coordinate a more effective response across policing to fraud and economic crime.
"Ian will be leaving the force in excellent shape to meet the ever-changing challenges of modern policing, including an accommodation programme that will replace the entire existing police estate with modern facilities fit for a 21st century police force."
The new Commissioner is expected to be announced in the summer.