College of Policing outlines resit plan for abandoned Inspector exams
The College of Policing has issued an update about the Inspectors' exam, which was abandoned yesterday following technically difficulties with its website.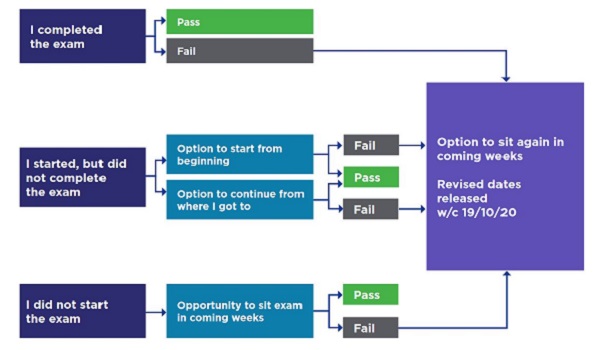 Hundreds of candidates who spent hours answering questions were left confused and angry after escalating issues with connectivity left them unable to complete the test.
A statement released by the college states that all candidates who successfully completed the test before it was withdrawn and go on to achieve a passing grade will not have to resit the exam.
The statement said: "All sufficiently completed exams will be marked and results reviewed by the debrief panel in the normal way. We intend to accelerate this process in order to advise candidates of the outcome early next week (w/c October 19)."
Those candidates who completed but were unsuccessful will be allowed to attempt the exam once more.
For those candidates who stopped midway through the test or had not started to take it, they will be allowed two more attempts at taking the exam.
They will also be able to restart the exam from the point where they logged out, rather than having to start at the beginning.
Deputy Chief Constable Bernie O'Reilly said: "This is the fairest approach."
Only candidates who were registered for the Inspectors' NPPF Step Two Legal Examination scheduled for Tuesday (October 13) will be eligible to sit on the rescheduled dates.
Many candidates have requested refunds for the money they spent preparing for the exam. The college said it was "exploring other support in respect of the wider impact on candidates' personal circumstances."
The college has revealed that the issues with its exam platform supplier, PSI, were part of a wider issue affecting exam delivery across a number of organisations, including exams being run across the Civil Service.