College of Policing postpones sergeants' exams
Chief constables are supporting the College of Policing's decision to postpone the national sergeants' exam at the eleventh hour following new government measures in respect of the coronavirus pandemic.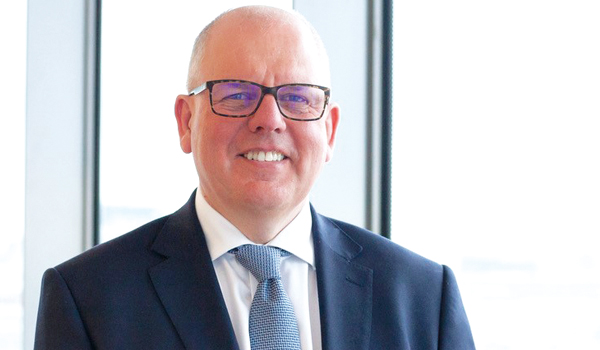 They said it was the "right decision" in the circumstances.
Thousands of students were due to sit the exam today (March 17), and many had sought clarification on social media on whether the tests would go ahead.
On Friday (March 13), the college had announced that the tests would proceed amid strict hygiene controls. The exams were still set to proceed yesterday morning (March 16), but following Prime Minister Boris Johnson's press briefing at 5pm, during which new social distancing measures and restrictions on indoor gatherings were introduced, the college decide to postpone the tests just 14 hours before they were due to begin.
In a statement published on Twitter just after 6pm yesterday, the college said the exams were being postponed in line with government advice and in the interests of public health.
"We wanted to give officers every opportunity to take the exam and understand the time you have invested in studying. We will provide officers with further information, including future opportunities to sit the exam, as soon as it is possible to do so in what is a fast-moving situation," it said.
College of Policing chief executive officer Chief Constable Mike Cunningham said: "We tried to keep the Sergeants' exam running but the Government advice this afternoon has led to this decision. We are being asked to lead our lives very differently and the govt has announced 'drastic action' earlier than they expected. This is a disappointing but unavoidable decision."
Many of those planning to take the exam complained that the decision should have been made much earlier. Others were angry that the money and time they had invested in preparing for the exam would now go to waste as they would have to do the same again in a few months' time.
One student noted they had spent £210 on a crammer course, £80 on books, £80 on an online study course, £120 on a hotel room, £400 on child care and used up two weeks of annual leave to prepare for the exam and would not be entitled to any compensation.
Many of the crammer and online courses used by students last only six months, meaning they will have to purchase them again to sit the test in the future.
A number of officers pointed out the irony that their jobs involve them going into situations where the risk of contracting coronavirus is unknown and working inside stations alongside a large number of their colleagues and offenders.
However, chief constables from across the country quickly took to Twitter to support the decision. Shaun Sawyer, chief constable of Devon and Cornwall Police, wrote: "Full support to CollegeofPolice @MCunninghamCoP making an evidence-based, difficult decision regarding the Sergeant exam. Not what Mike, I or any Chief would wish for colleagues who studied long & hard. My best wishes to candidates to reward your endeavour when the time comes."
Gavin Stephens, chief constable of Surrey Police, wrote: "The right decision in light of recent announcement – revision can be done again, exams can be re-planned, but #covidー19uk has to be tackled now & this helps our #NHS colleagues cope with rapidly rising demand."
BJ Harrington, chief constable of Essex Police said: "Some difficult calls being made by all in interests of public safety and & ensuring Policing can protect the public. I know @MCunninghamCoP & @CollegeofPolice haven't done this without careful consideration for hard work of all preparing to sit the exam, but right decision made."
Chief Constable Pam Kelley of Gwent Police also backed the decision, writing: "to those that have been preparing…don't worry!!..the opportunity will come again…..and as we all know… in policing communities always come first …"
Simon Cole, chief constable of Leicestershire Police, said it was "a sensible choice" given the government's announcement while West Midlands Police Chief Constable Dave Thompson added: "This was the right call. Very tough on candidates but these are very tough times."