College of Policing appoints interim chair
The Home Secretary has approved the appointment of Christine Elliott as the interim chair of the College of Policing.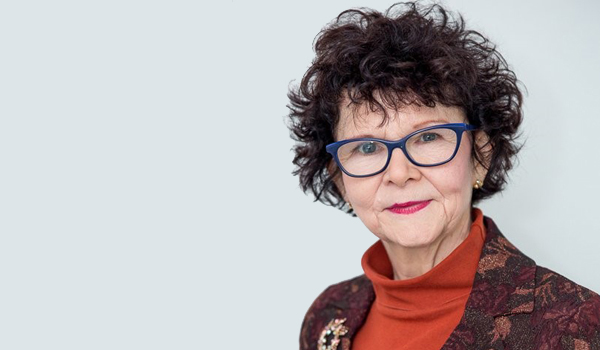 College chief executive officer Chief Constable Mike Cunningham said she will bring "a wealth of experience from the public and private sector" to the post.
Ms Elliott was appointed the college's first independent director in 2015 and is a proven senior leader with substantial chairing and non-executive experience. She takes over from outgoing chair Millie Banerjee, who stepped down earlier this year to take up a new role with the NHS.
"We all rely on brave and talented police officers and staff to protect us in increasingly complex circumstances and I'm looking forward to helping strengthen our connection with the front line and deliver important pieces of work to support the service," said Ms Elliott.
Mr Cunningham said he was "delighted" to welcome Ms Elliott as the new interim chair of the College of Policing. "She brings a wealth of experience from the public and private sector and I know how passionate she is about working with people across policing to continue building a professional body that supports all officers and staff," he added.
"Since being appointed as our first independent director five years ago Christine has chaired and been a member of a number of different college committees so I have witnessed first-hand her commitment to ensuring the police workforce have the knowledge and skills they need to keep people safe. I know she will use her insight and expertise to support me and colleagues across the college to promote improvements in policing."
Ms Elliott has chaired the college's Audit and Risk and Nominations and Remuneration committees and currently chairs the College Regulatory Consultative Committee.
She is also chair of the Health and Care Professions Council, which regulates 15 professions, and is an independent lay member of the Editors' Code Committee, which reviews and revises the Code used by all UK press regulators.
Her career encompasses public, private and non-profit sectors and her track record includes transformation, change, systems thinking and collaboration. A signature role was as director at the previously unknown and heavily indebted Second World War code-breaking site, Bletchley Park, which she built into an innovative organisation that became internationally renowned and received millions of government infrastructure investment and private donations.
The College of Policing says a "fair and open competition" to recruit a substantive chair will be undertaken in the coming months