Collaboration key to digital change
Collaboration was one of the key messages from techUK's sixth annual flagship 'Building the Smarter State' conference held online earlier this month.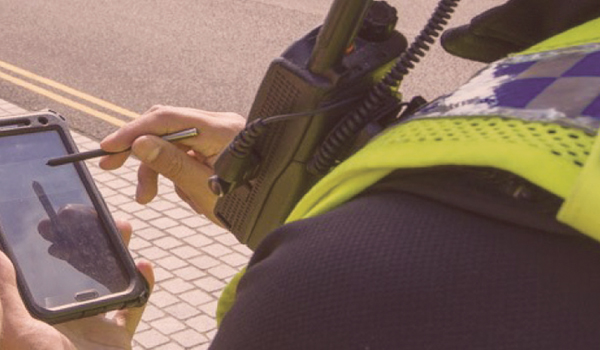 Digital leaders from across the breadth of the public and private sectors examined how technology can drive business change across the wider public sector, improve citizen outcomes and stay connected, and how the gap between digital and policy can be bridged to transform public services.
Tim Crofts, Leidos UK vice-president for Business Development and Strategy, said collaboration was essential to the transformation of mission-critical services.
Speaking as part of techUK's Smarter State campaign week in the lead-up to the conference, Mr Crofts, who chaired one of the sessions, explained: "Digital transformation has become a widely over-used phrase and is synonymous with data and 'born in the cloud solutions' focusing on design and agile methods. Ultimately, it should mean to achieve transformative change through understanding operational processes and business problems, focusing on outcomes with improved delivery of services end to end, not just technology.
"Collaboration is key to the success of this. Only by working in partnership with clients to fully understand the workflow, user needs and individual technical service journeys, leveraging skills and expertise on both sides, can we create, deliver and maintain long-term solutions to those challenges – tailored solutions that can evolve over time as technology and the organisation mature."
He stressed collaboration was vital to driving improvements to national security and public safety infrastructure.
"One example is the Home Office Biometrics Programme's Strategic Central and Bureau Platforms project where Leidos has been appointed to transition, operate and transform critical elements of the UK's national biometrics systems converging the current police and immigration databases," said Mr Crofts.
"Previously this has been done through two heritage systems; IDENT1 for UK police forces and law enforcement and the Immigration and Asylum biometrics system (IABS). Having a single database will improve performance, capability, security and resilience, creating a world leading biometrics capability supporting law enforcement, immigration and border security.
"The needs of the end user must remain at the forefront of every programme, and with government agencies that almost always means providing the public with a better service.
"We are currently working with the Metropolitan Police Service on upgrading its critical Command and Control system, responsible for officer deployment. Collaboration and stakeholder consultation are essential to ensure we create a secure, resilient and flexible system that captures emergency contacts from the public and subsequently coordinates deployment of officers to incidents, pre-planned events and other operations.
"The solution must improve communication and information sharing between police and other emergency services to enhance public safety."
To make any new technology work, Mr Crofts said departments need to have easy access to the data it generates, and analytics to turn this into intelligence and facilitate decisions regardless of which silo the information is created in.
He added: "The availability of data and information is key to improving performance, security and traceability. We often don't even realise the nature of the data we are creating, but through the use of broad data sources and sophisticated algorithms, data scientists have the ability to build a rich picture of operational performance and to predict behaviour. This is data that can potentially transform our services."
Richard Gutsell, client director for Future Borders at design, engineering and project management consultancy Atkins, agreed that technology will only have maximum impact in the public sector "should availability of data and information be reflective of the capabilities of the technology itself".
For example, Mr Gutsell says improved data sharing could help the UK's border agencies make more informed decisions and better manage risk.
"By having a richer picture of people and goods being moved, we're better informed and can take earlier action against criminal activity," he said.
Lorna Prescott, business digital consultant at Atkins, adds that advanced vehicle and driver screening technology could also be used to verify vehicles away from the border.
"This links a specific driver to a vehicle through facial recognition and automatic numberplate recognition," she said. "Meanwhile, vehicle underside technology can offer identification of suspicious items attached to vehicles, with minimal impact on vehicle flow through control points."
Ms Prescott said goods could be tracked through blockchain and digital tags to create a permanent, "unhackable" sequenced ledger that would validate their legitimacy.
However, Mr Gutsell cautioned that legislation, including the Data Protection Act 1998 and the General Data Protection Regulation (GDPR), meant there were strict stipulations around how data is stored, secured and shared.
"We need to drive an understanding of safety and protection when using personal data so that we can use this wealth of information to transform the public sector," he added.
To read the full articles visit https:// www.techuk.org/insights/news/item/18403-building-the-smarter-state-campaign-week-2020-techuksmarterstate