Cocaine use fuelling new wave of football violence
A dramatic rise in the use of cocaine among football supporters is being blamed for an increase in violence at stadiums across the country.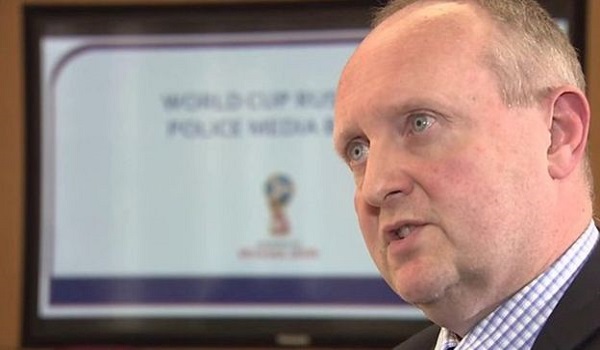 There has been a 45 per cent increase in disorder at football stadiums over the past two seasons, with overall incidents, cases of serious disorder and assaults on stewards all on the increase. In the past year, 38 per cent of fixtures have reported some form of violence.   
There has also been a ten per cent jump in drug-related arrests at grounds in the past year, including a doubling of cocaine possession incidents from 32 to 68, though such figures are said to fail to reflect the true scale of the problem.   
Deputy Chief Constable Mark Roberts, the National Police Chiefs' Council lead for football policing, said: "We believe cocaine is linked to a rise in disorder at grounds. It is a significant factor.  
"Football wants its stadiums to be shiny and pristine but on the outside police are left to pick up the pieces. The cocaine problem is very much a part of that. Policing it and deterring it requires professional expertise."  
Fresh concerns about violence were raised after three pitch invasions this month, including one in which Aston Villa's Jack Grealish was punched in the head. A female steward's nose was at Bournemouth and there were additional pitch invasions by fans at West Ham United and Swansea City.  
Earlier this week Oxford University anthropologist Dr Martha Newson, who has studied football violence and drug use among fans, told the BBC's World at One that while the football hooliganism of the Eighties and Nineties no longer exists, subcultures around the sport are leading to an increase in such incidents.   
"Cocaine seems to be part of a trend for keeping football violence going," she said. "The effect is a change in the ways [fans] behave – heightened aggression and heightened confidence. The combination of cocaine inflating someone's ego and a fan tribe culture, where group identity is so essential, creates a lethal combination." 
The cocaine blight reflects the increasing prevalence and use of cocaine in society as a whole. Home Office figures show that six per cent of people aged 16 to 59 took cocaine in 2017/18, up from 2.4 per cent in 2013/14.  
Increased access to the drug is also making it easier for fans to obtain.   
"It's widely available, in cheaper and purer form," said Dr Newson. "It's purchasable on the dark web and can be delivered to the door. No knowledge of the criminal underworld is needed and it transcends class divisions."  
A study of the 43 British police forces has revealed the total cost of policing football last year was £48.5 million, yet the total amount of that cost recovered by forces was just £5.5 million.  
Tim Passmore, football policing lead for the Association of Police and Crime Commissioners, wants the law changed to allow forces to recover the full costs of policing football matches. 
"It doesn't seem reasonable that the public should effectively be paying for this additional policing to support a commercial enterprise. Police and crime commissioners are working with the Home Office to come up with a satisfactory solution," he said.