Closure plan to `properly equip frontline policing` will leave one station per borough
More than half of the 73 remaining police front counters in the capital are set to close to make £8 million of savings, London Mayor Sadiq Khan has confirmed.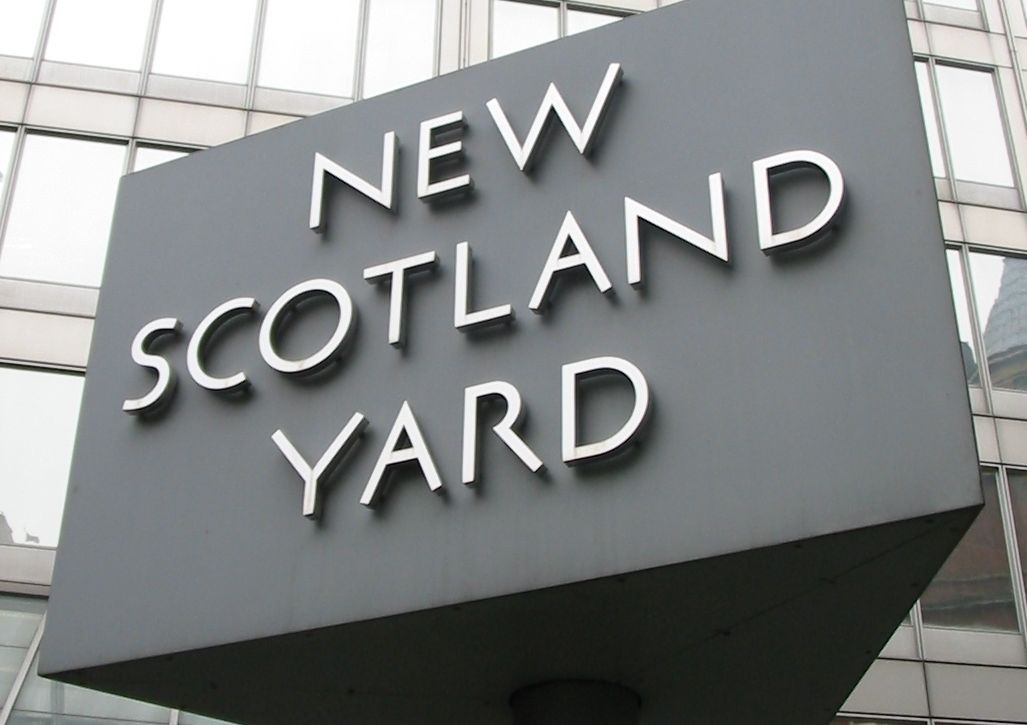 More than half of the 73 remaining police front counters in the capital are set to close to make £8 million savings, London Mayor Sadiq Khan has confirmed. Under new proposals, 37 police stations face imminent closure, leaving just one 24-hour front counter open to the public in every borough. The stations facing closure range from Barnet to Wimbledon, and a further four stations – in Barking, Bexley, Pinner and Ruislip – remain under consideration. Some of the buildings will be sold to raise £165 million to ensure "frontline police are properly equipped". Nine communities – Barnet town centre, Enfield Chase, Cockfosters, Southgate, Coulsdon, Croydon, Stanmore, Harfield, Ikenham/West Ruislip and Northwood – more than an hour from their nearest front counter will be provided with two community sessions a week, so the residents can meet officers face to face. Dedicated neighbourhood officers – whose number is to be doubled by the end of this year – will also be located at new ward-level hubs closer to communities to improve visibility and accessibility. And plans to open a new police station near Grenfell Tower in early 2018, for just two years, will be discussed with the local community. Just eight per cent of crimes were reported at police front counters last year, down from 22 per cent in 2006. Mr Khan said: "Keeping Londoners safe is my number-one priority, and supporting officers out on the beat in our communities is more important than keeping open buildings that are simply not used by the vast majority of the public, and where just eight per cent of crimes are reported. "Nevertheless, I understand and share some of the very legitimate concerns of Londoners about these closures. That is why we held the widest possible consultation with public meetings in every London borough and we have listened very carefully to the feedback." Metropolitan Police Service Commissioner Cressida Dick added: "I fully share the Mayor's commitment to keeping Londoners safe, and the men and women of the Met work tirelessly to deliver that commitment I am confident that these changes will not impact on our ability to deliver this. "We know that the ways in which the public want to contact us have changed, so we absolutely must continue to transform, focusing on serving the public as best we can. "Of course we know there will be some people who need to speak to a police officer face to face, and there are still many ways in which they can do that. "The most effective place for our officers to be is out on the streets. Be that on patrol responding to the public, proactively out tackling crime on operations or in their communities forging stronger, better links gaining vital local information. "We must be a modern forward-looking organisation, with better, more effective technology so we can equip our staff to do their jobs whilst on the beat. This is not simply about the constraints on our budget, but future proofing how we deliver front line policing and the difficult choices we face." The stations facing closure are: Barnet, Belgravia, Brick Lane, Copperfield House Bromley, Catford, Chiswick, Windhill Road Croydon, Deptford, Ealing, Eltham, Fulham, Holborn, Holloway, Hornsey, Kennington, Kilburn, Limehouse, New Maiden, Notting Hill, Peckham, Plaistow, Shoreditch, Southall, Southwark, Sovereign Gate, Stratford, Streatham, Teddington, Uxbridge, Walthamstow Town Centre, Wandsworth,West End Central, West Wickham, Wimbledon, Fishmongers Arms Wood Green, and Worcester Park.