Cleveland Police seeking seventh chief constable in nine years as Richard Lewis announces departure
The chief constable of Cleveland Police, Richard Lewis, has been named as the preferred candidate to become chief constable of Dyfed-Powys Police today (July 22).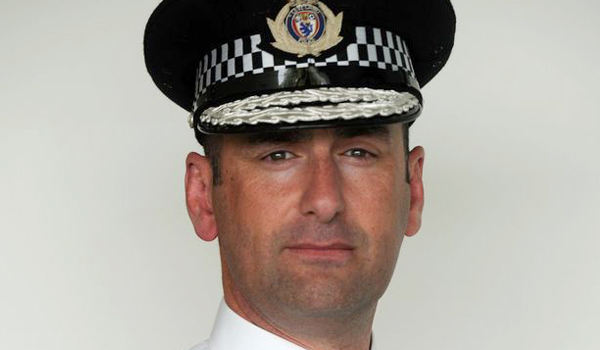 His departure leaves the troubled force, which was placed in special measures in 2019 and remains a source of concern to Her Majesty's Inspectorate of Constabulary, Fire and Rescue Services, seeking its seventh chief constable in the space of nine years.
Steve Turner, police and crime commissioner (PCC) for Cleveland, said: "I've spoken at length to Richard and know that he wants to move back to Wales for family reasons. As a family man myself, I can understand his decision-making and wish him well in his new role.
"Richard has been at the helm of the improvements that we have seen at Cleveland Police and has achieved a great deal in his time here. It is now my responsibility to find a successor who can continue to build on these plans and further improve service delivery to local people.
"Having spent time with operational teams in my first few months in office, I know that everyone has a strong desire to provide the best level of service to victims and to bring perpetrators to justice.
"I will be recruiting for a chief constable who supports this ethos as an ethical and strong leader and who is committed to reducing serious violence in homes and on our streets. I know how well-regarded Richard is by the workforce, partner agencies and communities. I will leave no stone unturned to find the right chief constable, who shares my passion for the area and who will help me put the pride back into Cleveland Police."
Dyfed-Powys PCC Dafydd Llywelyn said; "I am delighted to be able to announce Richard Lewis as my preferred candidate for the appointment of chief constable for Dyfed-Powys Police.
"When I set out on this process, it was important that I recruited a chief officer who could bring the vision, determination and resilience required to lead the constabulary. Richard performed very well throughout the whole assessment process and demonstrated great leadership skills. His vast experience and understanding of policing as well as his knowledge of the Dyfed-Powys area puts him in a good place to support the priorities in my Police and Crime Plan.
"As a visionary chief constable, Richard will build on the excellent work undertaken by his predecessor, Mark Collins who retired earlier this year, to continuously improve the quality of our service, protecting our communities and meeting public expectations.
"He has a fantastic track record of fighting crime and managing community policing and I very much look forward to working with him to keep our communities safe and to develop a Force that serves for today and is fit for the future."
Originally from Carmarthenshire, Mr Lewis began his career in the police service in 2000 as a police constable in Dyfed Powys. He has since worked in a variety of roles in uniform and CID during his 18 years in Dyfed Powys Police. He served in every rank up to (and including) deputy chief constable at the force, working in all four counties in the Dyfed Powys area. He also spent time as the head of the Professional Standards Department and chaired the Wales Counter Corruption Working Group.
In 2010, Mr Lewis gained a Fulbright Scholarship, a prestigious educational programme, at Pennsylvania State University where he studied Taser deployments leading to adverse incidents. The work was conducted in policing agencies as diverse as the Dallas, Seattle and New York police departments. The majority of his time in the UnS was spent working with the Emergency Service Unit of New York Police Department, based in Brooklyn.
He is currently the National Police Chiefs' Council lead for ethics and chairs the national Ethics Committee and has recently completed his PhD with Bath University.
Mr Lewis said: "I am honoured to have been selected as PCC Dafydd Llywelyn's preferred candidate for the position of chief constable at Dyfed-Powys. I have thoroughly enjoyed my time at Cleveland Police. It is an area that reminds me of home and the welcome I have received here has been overwhelming.
"The staff at Cleveland are amongst the best I have worked with nationally and I thank them for their continued hard work and the support they have shown for me since my arrival in early 2019.
"The opportunity to return home and lead my home force is one that I could not afford to miss. I promise to give my all in my remaining months at Cleveland and to the communities of Dyfed-Powys for the remainder of my service.
"My thanks go to PCC Steve Turner of Cleveland who has been immensely supportive and to PCC Dafydd Llywelyn for the faith he has placed in me."