Cleveland chief constable admits force is "failing" the public
The chief constable of Cleveland Police has admitted his force has been "failing" those who need it most and made a pledge to raise standards.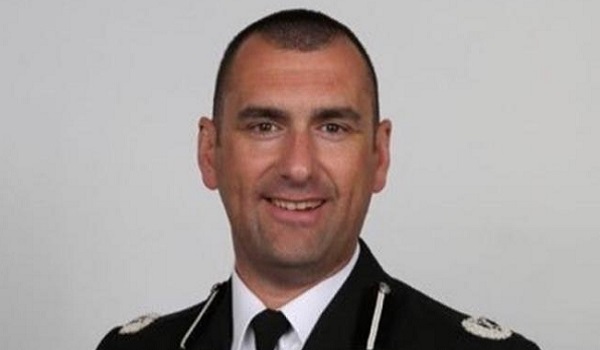 In an open letter, Chief Constable Richard Lewis, along with Deputy Chief Constable Amanda Oliver and Assistant Chief Constable Steve Graham, admitted: "Our performance is not good enough and this means we're letting people down, putting people at risk and failing those who need our help the most. 
"Areas in which we know we need to make significant improvements include how we protect vulnerable people, how we police our neighbourhoods and our approach to professional standards." 
The letter, addressed "to those we serve", added: "We want to be honest with you about the scale of change necessary and demonstrate to you what we're already doing to make improvements," adding that the problem was not simply about a lack of resources but how these resources are being used. 
Mr Lewis, who became Cleveland Police's fifth chief constable in just six years when took over in April, said improvements would be made in how the force polices its towns.  
More will be done to protect vulnerable people, raise professional standards and there will be a return to a focus on neighbourhood policing to detect crime and tackle anti-social behaviour, he said. 
Initiatives include putting police constables back into neighbourhood policing and improving the response to 'vulnerability' – including missing people and domestic abuse victims. 
The force has also re-launched the Transforming Professional Standards project to drive further necessary changes within its Directorate of Standards and Ethics. 
"We are making a pledge to you today that we will make the decisive improvements necessary to become a truly public service focused organisation with prevention at its heart," said the letter. "This is a big piece of work and we do not underestimate the challenges ahead of us." 
The letter further noted that "when necessary" the force would bring in outside experts to provide additional support.  
Cleveland Police has been beset by a series of scandals, including former chief constable Sean Price being sacked for gross misconduct in 2012 and the previous chief constable, Mike Veale, leaving office after just ten months.  
A number of senior officers are under investigation in connection with the unlawful monitoring of journalists' phones and there are long-standing claims of racism within the ranks. 
The force has lost 500 officers and £39 million in police funding since 2010, despite having the fourth highest crime rate in the country but receiving the lowest grant increase. 
Publication of the open letter came as Cleveland police and crime commissioner Barry Coppinger laid out his "strategic direction" to establish clear priorities and vision for the force, including an up-to-date and thorough assessment of the force's operational and organisational progress.  
Mr Coppinger said: "It's important that the chief constable and I have a clear understanding about the current health of the force and how it will improve its efficiency, effectiveness and standards in the years to come. 
"I will continue to work with Richard on the delivery of key programmes to support improvements to policing and encourage open and transparent engagement between our teams. 
"In addition to a range of scrutiny methods already in place, my office will further amplify and deepen approaches to scrutiny and holding to account. This will include an increase in the use of independent scrutiny approaches and a clear expectation for the chief constable to confirm what will change and by when."