Cleveland ACC reinstated after NCA investigation finds no criminal offences
A National Crime Agency (NCA) investigation into undisclosed allegations against a senior officer from Cleveland Police has found no evidence to suggest criminal offences were committed.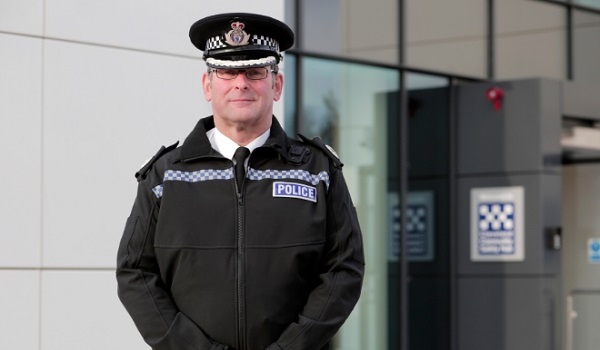 Assistant Chief Constable Adrian Roberts was arrested are released under investigation in April 2019. He was subsequently suspended from duty on suspicion of gross misconduct.
The matter was initially referred to the Independent Office for Police Conduct (IOPC) but was sent back to the force as the alleged misconduct took place outside of England and Wales. The NCA then took over the investigation but no further details about the alleged offences were ever released.
Today (June 2), the chair of Chief Police Officers Staff Association (CPOSA), Chief Constable Andy Rhodes, said: "A criminal investigation by the NCA into undisclosed allegations against Assistant Chief Constable Adrian Roberts of Cleveland Police has found no evidence to suggest any criminal offences were committed. Cleveland Police have subsequently lifted ACC Roberts' suspension."
Responding to the clearing of his name, Mr Roberts said: "I would like to thank my family, friends and colleagues who have kept faith in and stood by me during this difficult period. On the basis of what amounted to unfounded allegations, I have suffered the indignity of more than 12 months under rigorous criminal investigation.
"The impact on my family has been immense, our lives have been put on hold and, in practical terms, my career of nearly 33 years public service in policing brought towards a most unhappy close. Having fully cooperated with the investigation from the outset, I am naturally relieved to receive the inevitable, independent confirmation that I am innocent of any crime, and now need to concentrate on rebuilding my life."
Mr Roberts is understood to be taking leave while he considers his future, due to his length of service and time away from operational policing.
He previously made national headlines in 2001 when, as a detective superintendent, he received a speeding ticket while travelling at 35mph in a 30mph zone in Teeside. He told traffic officers he could not remember who was driving his vehicle at the time, leading to his fixed penalty ticket being written off.