Clear public gallery to help victims in rape trials, says DPP
More use should be made of powers to clear the public gallery in rape trials, the Director of Public Prosecutions (DPP) told the Criminal Justice Conference in Manchester on Wednesday (December 1).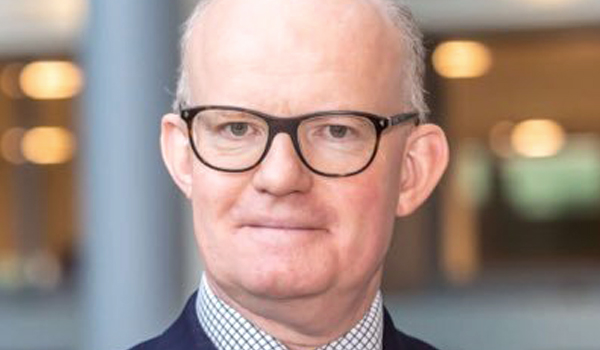 Complainants giving evidence in rape and serious sexual offence cases are entitled to request the public – including any supporters of the defendant – be excluded from the courtroom under section 25 of the Youth Justice and Criminal Evidence Act 1999.
This special measure is available regardless of whether the witness chooses to enter the courtroom to give evidence or does it entirely by video link.
However, research has shown these measures are almost never used despite the clear benefits to victims in reducing the trauma of a trial.
One rape survivor said: "The experience was traumatising. I could see the public gallery and the friends of the perpetrator glared at me whilst I provided my evidence."
During his speech at the conference, which comes during the UN's 16 Days of Activism against Gender-Based Violence, DPP Max Hill QC said: "The killings of Sarah Everard and Sabina Nessa created a watershed moment across society – and also in our ongoing work to address violence against women and girls. Without doubt there is a crisis of public confidence in the criminal justice response to crimes of violence against women and girls.
"While there has rightly been significant focus on rape and serious sexual offences – which must continue – we also need to widen our lens and look at the full spectrum of behaviours and offending in this area. This includes what can be described as 'precursor' offending, such as indecent exposure, stalking, street harassment and spiking, whether that's via drinks or, following recent reports, injections.
"We know we are not where we want to be in tackling these crimes, but we are taking action.
"Sadly, we know many rape survivors either do not report an offence or withdraw from a prosecution because they find the criminal justice process too traumatic.
"We have listened to these concerns and are committed to improving every aspect of how we handle these offences so that victims feel supported to stay on board with a prosecution."
The Crown Prosecution Service (CPS) and National Police Chiefs' Council (NPCC) have now published an information sheet to drive up use of s.25 measures by investigators and prosecutors as part of an ongoing commitment to improve how sexual offence prosecutions are handled and enhance support to victims.
Mr Hill added: "We hope encouraging greater use of s.25 measures will go some small way to making the process easier for survivors and help them to give their best evidence so we can present the strongest possible case in court."
NPCC lead for adult sexual offences and rape, Chief Constable Sarah Crew said: "We have heard from victims how difficult it can be to recount traumatising and painful moments from their past when they appear in court, particularly in cases of sexual violence. When it is appropriate, and is granted by the judge, a clearance order will consider personal circumstances and allow a victim to provide their evidence in a setting where the public gallery is cleared.
"We will work closely with those who support and advocate for victims, including independent sexual violence advisers and independent domestic violence advisers, to identify where victims have fears and concerns and we will work with the CPS as early as possible in the process to ensure victims can make applications for a clearance order when it is appropriate to do so."
Applications to clear the public gallery can be used in combination with other special measures, including the use of screens and pre-recorded video evidence.
Prosecutors will need to demonstrate to the court that this will maximise the quality of a witness's evidence to be successful in any application.