CICA issues 'eleventh hour' apology to child abuse victim denied compensation
The Government has apologised to a child sex abuse victim after denying him compensation on the grounds that he 'consented'.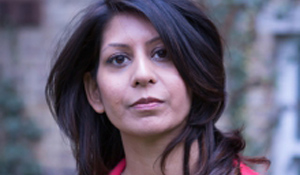 The Government has apologised to a child sex abuse victim after denying him compensation on the grounds that he 'consented'. The Criminal Injuries Compensation Authority (CICA) admitted the victim – known as HND – could have been treated better just weeks before he was due to appeal the decision. HND, now 20, was groomed and sexually exploited by a string of men from the age of 13 but his CICA application was rejected when the authority ruled he had consented to the abuse. The apology comes after CICA announced new guidelines to ensure victims are not denied reimbursement on the grounds that the assaults were 'their fault'. In her letter, CICA chief executive Carole Oatway told HND: "I am firmly of the view that you are eligible for compensation. It is clear that advantage was taken of your age and vulnerability for the purpose of sexual abuse." Twenty-one men were convicted of a range of offences against HND including sexual activity with a child, causing or inciting a child to engage in sexual activity and meeting a child after sexual grooming. However, when his family applied for compensation, they were refused because HND had met his abusers after registering on websites for over-18s. CICA claimed this showed he had 'consented in fact' to the assaults. HND appealed against the decision and was due to give evidence in the Criminal Injuries Compensation Tribunal from November 20 when CICA revised its position. Debaleena Dasgupta, HND's solicitor from the charity Liberty, said the announcement is "extremely welcome". "But it was only at the eleventh hour that they conceded these appeals – with HND facing the prospect of having to give evidence about his abuse to prove he was a victim even where those responsible had pleaded guilty," she added. On October 31, CICA issued new guidelines to its staff to end the practice of denying children compensation on the basis of consent. The guidance states that assessors should not assume victims wanted to engage in sexual activity because their 'consent' may have been a result of coercive control. It also highlights the risk that applicants may not have realised they were being abused at the time, as they may have been tricked into thinking they were in a loving relationship. Applications will only be rejected in cases where it was clear the sexual activity was a result of the individual's "genuine free will". Justice Secretary David Lidington has also announced that the Government will consider reviewing the wider Criminal Injuries Compensation Scheme. The apology was welcomed by charities including Barnardo's and Victim Support, which were part of a coalition campaigning for new CICA guidance. "We also welcome the Justice Secretary's pledge to consider reviewing the rules for the whole scheme," they said in a joint statement. "No child can consent to abuse. But until the Criminal Injuries Compensation Scheme as a whole is amended, a risk of injustice may remain."