Churchillian chief officer battles Government over bail laws 'for the few'
Police leaders' attempts to shape the future direction of bail conditions have been totally disregarded by Government – risking the rule of law and the protection of the public, a chief constable has warned.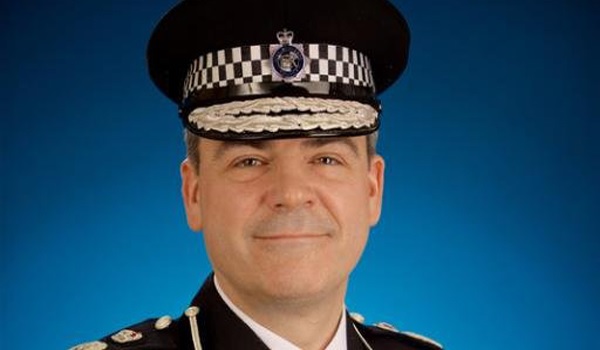 The "unclear" direction of the significant changes to the Policing and Crime Act last year has restricted forces' ability to prevent suspected criminals from reoffending while on bail under investigation, Dave Thompson believes.
The West Midlands Police chief constable claimed the new legislation, limiting police bail in the majority of cases to 28 days, was full of "many imperfections", and now resulted in a "lot of time, energy and effort" in what had been a fairly routine process.
Mr Thompson told the West Midlands Strategic Policing and Crime Board this week that the College of Policing had prepared a substantial evidence base of what it thought the outcome of the bail changes would be.
Borrowing a line from World War II Prime Minister Winston Churchill, the chief constable observed: "Never has so much effort been expended by so many people for the benefit of so few in this legislation."
While admitting the new rules are "something we have to work with", Mr Thompson added: "I remain unclear what the intention of the legislation was to achieve and I certainly don't think it is something that assists the police in the expeditious conduct of their enquiries or their ability to inhibit people's ability to offend while they are on bail under investigation."
He said the higher threshold for when a suspect can be bailed to return to a police station had led to "a significant reduction in the number of people on bail".
Across England and Wales a third of detainees are bailed with two-thirds released under investigation. Prior to the new legislation, forces were "bailing two thirds more people than that", he added.
The new conditions involve a new 28-day period on pre-charge bail, with up to three months extended by a superintendent, and three to six months via an assistant chief constable or magistrates.
Mr Thompson added: "A considerable level of attention is paid to when people should be on bail and when they require conditions. The standard by which we are meant to review bail has changed and makes it more onerous for us to test as to whether they should be on bail.
"My concern about release under investigation is the original intention was to restrict the amount of time on bail. The reality is they will be released under investigation for a considerable period of time as well now.
"The simple reality of many of our enquiries cannot be completed within that 28-day period."
He said he was worried the new bail regime limited officers' ability to restrict or impede offending and there is much more bureaucracy involved.
"Now there is a considerable amount of senior managerial time spent reviewing cases that inevitably are going to go on beyond 28 days."
The new rules followed high profile cases such as that of radio presenter Paul Gambaccini, who was on bail for years while detectives were accused of carrying out "fishing expeditions" to allow other potential complainants to come forward.
And turning on Government ministers he said he was "surprised" they were expressing concern about how many people are being released under investigation and not bailed.
He called for a "careful review" of a bigger concern to the West Midlands region involving the new legislation that is resulting in increased numbers of people who may fail to attend courts because they are "positively charged".
By sending them a letter telling them they must attend court, rather than handing them a charge sheet or remanding them to a court, offenders are less likely to turn up.
"Our bigger concern in relation to this is making sure we are constantly assertedly using bail where we need to put conditions in place to protect the public.
"That is quite hard for on occasions I think for custody officers in terms of the legislation and of course the duration of extending people beyond 28 days is quite bureaucratically cumbersome.
"Again 28 days to carry out a modern investigation is very, very tight."
West Midlands police and crime commissioner David Jamieson commented: "What comes to mind here is the Government really should be listening to chief officers like Mr Thompson."