Christmas Messages
The Home Secretary, Scotland's Justice Secretary and the chair of the Police Federation of England and Wales have issues personal greetings to the police officers and staff serving across the United Kingdom.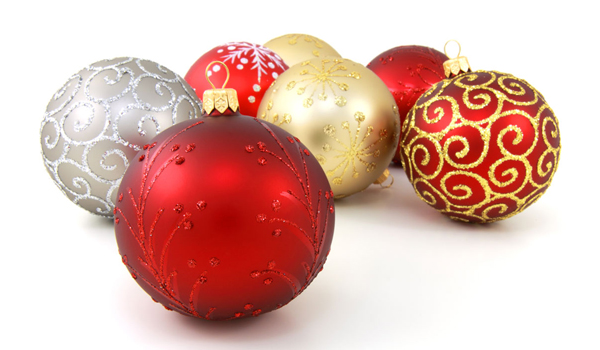 Home Secretary Sajid Javid's Christmas message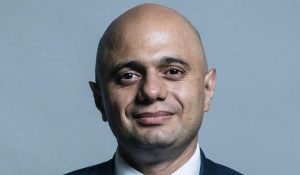 Christmas is a special time of year, when we come together with our loved ones to eat, drink, and be merry. 
But I know from my own family that for our dedicated, hard-working police officers, staff, and volunteers, Christmas is a period when it is business as usual. 
You will be the ones patrolling our streets and ensuring that people enjoy the festivities safely. 
You will be the ones offering a listening ear to vulnerable victims. 
You will be the ones investigating crimes and ensuring that perpetrators are brought to justice. 
For this, and for all your efforts this year, I want to thank each and every one of you. 
Since becoming Home Secretary, I have made it a key priority to engage with police and understand the challenges they face. 
My first major speech was at the Police Federation Conference – I could have picked an easier place to start. 
And since then I have met with chief constables and police and crime commissioners, chaired our Serious Violence Taskforce, and been out on patrol with frontline officers in London who are cracking down on the violence plaguing our streets. 
A key message I've heard from you is that police forces are feeling stretched by increasingly complex crime, serious violence, and financial pressures.  
The Government have recognised this and have taken concrete steps to help you meet these growing demands. 
Last week, we announced the biggest increase in police funding since 2010. 
The provisional police funding settlement means that police funding will increase by up to £970 million – including money raised through Council Tax – in 2019/20. 
I hope you will acknowledge this is a major step in the right direction and will help police forces recruit extra officers while also meeting the financial demands facing them next year. 
I've also heard concerns about your wellbeing.   
That's why we also supported the Assaults on Emergency Workers Act, which doubles the maximum sentence for assaulting an emergency services worker.  
This will ensure that judges can come down hard on those cowards who think it's OK to punch, kick, or spit at police officers who are simply doing their job. 
Finally, I know that some of you have felt unsure about using your powers to tackle crime. 
I've been clear that I want you all to feel confident and trusted when using stop and search and so I am looking at ways to reduce the bureaucracy involved. 
We are also reviewing the laws around police pursuits so that police officers feel they will be supported when chasing suspected criminals on our roads. 
Yet again this year our police service has proved itself to be the envy of the world.  
Thank you all for your dedication, commitment and selflessness this year. I wish you all a merry Christmas and I look forward to meeting and speaking with more of you in 2019.  
Scotland's Cabinet Secretary for Justice Humza Yousaf's Christmas message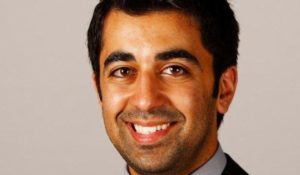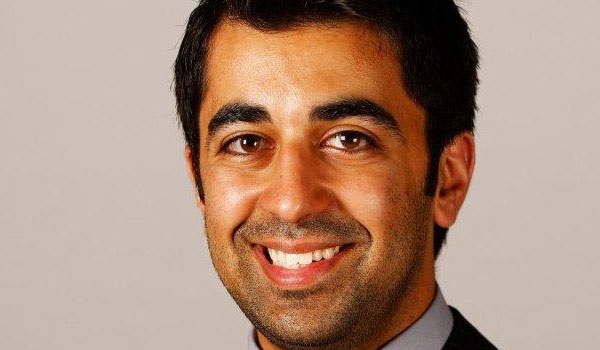 2018 has been another year of significant change, and the service delivered by officers and staff of Police Scotland has, as ever, been outstanding.  
Police Scotland's executive team has had a major refresh, including the appointment of a new chief constable.  With a new chair and chief executive of the Scottish Police Authority, Scotland is benefiting from clear leadership and decision making to deliver strong, sustainable and responsive policing across the country. 
The 31-month 6.5 per cent pay deal for Police Scotland officers has put significantly more cash into their pockets representing, as the Scottish Police Federation called it, "the greatest uplift to police pay for over 20 years". 
The deal is an acknowledgment of officers' hard work every each and every day and signals clearly how much we in Scotland value our officers for helping keep us safe.  
It is also encouraging to see significant progress made towards the modernisation of civilian staff pay and rewards.  This vital change should be successfully delivered in early 2019, creating a fair and transparent structure for all staff who play a vital if often unseen role in policing. 
While many of us are preparing for some time off, I am acutely aware that this does not mean a break for everyone. The festive period can be a particularly busy time and many officers and staff will be spending time away from their families to serve their communities. I want to thank them for this and their excellent work throughout the year, as well as wishing everyone a very happy Christmas and a safe and successful New Year.  
A Christmas Message from the Police Federation of England & Wales Chair John Apter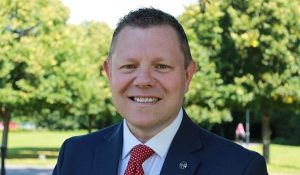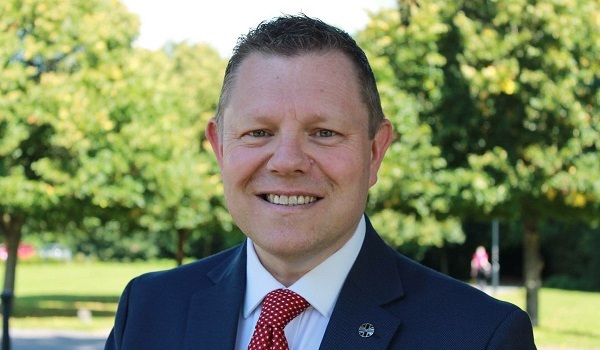 Despite the challenges facing policing, officers across England and Wales have continued to deliver the very best service they can to the public. 
This year has been a momentous one for the Federation. The reform programme that we started three years ago concluded with the election of reps, a new national Council and Board, and the first national chair elected by the members, all keen to ensure your views are heard. 
2018 has seen notable successes for the Federation. Our 'Protect the Protectors' campaign resulted in legislation change that will see harsher sentences given to those who attack police officers and other blue light workers. We continue to press for better legal protection for police drivers so that they can do their job knowing that the law is on their side, should they be involved in an incident during a high speed pursuit when protecting the public. 
These big bits of work are important but I want to recognise the work that goes on at a local level, often unseen but just as important. Local Fed Reps across England and Wales are the backbone of the Police Federation and it's their work which makes the lives of our members that little bit easier. 
The year ahead will have many challenges, not least because of the political uncertainties that the country now finds itself in. Issues over adequate funding and resourcing of policing will remain, but be assured the Federation is fighting hard to see new money for policing in next year's Comprehensive Spending Review. I will continue to challenge the decision makers on your behalf to make sure your voice is heard. I will never shy away from doing this. 
Our Did you know? campaign has started well, and it will be central to the Federation's work in 2019 highlighting to you, our members, what you are entitled to claim under current police regulations. 
What I am certain about is that policing will continue to step-up to the mark – it always has done in order to protect the communities in which we serve. 
Policing doesn't stop for Christmas. But when officers do have that chance for a break I would like them to reflect on the great work that they have accomplished this year. The lives saved, the people cared for, the advice given, safety maintained, the laws upheld and the criminals brought to justice. Our police officers are the very best there is - we must never be quiet about saying it. 
And this is to my colleagues. If you are working over the festive period I hope you have a safe shift, please look after each other. For those lucky to have some time-off, enjoy it and make the most of your family time. 
Being the National Chair of the Police Federation of England and Wales is an honour. To be your voice is a privilege and one I will never take for granted. I will continue to fight for you, I will be there for you. 
Wishing you and your families a very happy Christmas. Please stay safe.