Chope criticised for blocking FGM Bill
Senior politicians have attacked a Conservative MP who killed off new legislation that aims to protect girls from being 'cut'.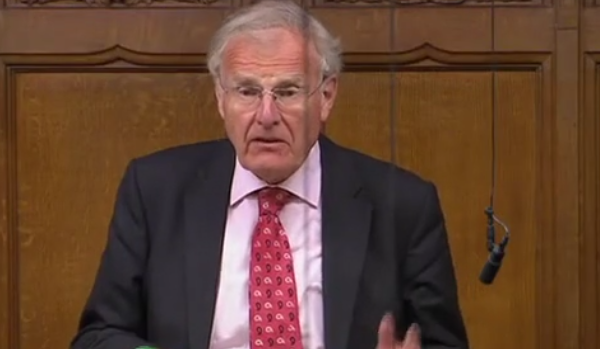 The Private Members Bill that amends the 1989 Children's Act would have allowed courts to issue protection orders for children who were thought to be at risk of Female Genital Mutilation (FGM).  
Debating the Bill on Friday, Sir Christopher Chope shouted "Object!" blocking the Bill from going ahead. 
Chief Secretary to the Treasury Liz Truss said she was "absolutely appalled" by his intervention. She told Sky News: "This is an action that harms the lives of girls. This is happening in our country in the 21st century. I find that appalling." 
Mr Chope has been widely condemned for blocking other Private Members Bills in the past, including one on 'upskirting' last year.  
He has also blocked Bills relating to the debating of the Hillborough incident, and the pardoning of Bletchley codebreaker Alan Turing for acts of homosexuality that are no longer illegal. 
His Conservative colleague Zac Goldsmith tweeted that anti-FGM campaigners had been begging the MP not to block Friday's Bill.  
Mr Goldsmith added: "His argument is that he simply wants bills properly debated. But it is a pretence. If today's Bill goes through, we will have Committee Stage, Report Stage and Third Reading – all of which involve scrutiny and debate. If it is blocked, there is no debate." 
Labour MP David Lammy joined the criticism on Twitter and said: "Christopher Chope embodies a brand of thoughtless, regressive conservatism which can ruin lives." 
Home Secretary Sajid Javid also said that he was "very disappointed" when the Christchurch MP objected to the proposed legislation. "FGM is child abuse. I am determined to stamp out this despicable and medieval practice. We will do all we can protect girls at risk," he said. 
Campaign group Men against Violence tweeted: "#ChristopherChope often claims hi[s] blocking of bills is just about procedure, yet he only seems to block bills connected to women's rights."