Children of police officers to remain in school despite nationwide shutdown
The children of police officers and other key workers are to continue to attend school after the national shutdown of the education system on Friday to allow their parents to continue to play an active role in the country's ongoing response to coronavirus.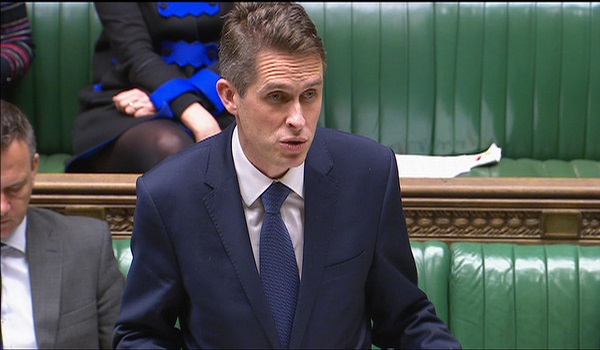 Nurseries, private schools and sixth form colleges are also being required to close until further notice and it is unlikely that any will be able to reopen until the end of the summer holidays.
Across the country, many schools had already been forced into a partial shutdown as unprecedented staff shortages caused by those becoming ill or moving into isolation meant they could no longer safely supervise all the children in their care.
Although the Government has not yet released a full list of key workers for this situation, it is likely to include those working for the NHS, the Armed Forces, teachers and childcare staff, care home workers, social workers, prison and probation staff, firefighters, Highway Agency traffic officers, environmental health officers and some local authority workers.
In addition to warranted officers, the provisions are likely to extend to members of police staff.
While the children of key workers will continue to attend school, the Education Secretary Gavin Williamson said that all exams for the current academic year would be cancelled to relieve pressures on teaching staff. This means tens of thousands of students could be starting at university in September without having sat their formal exams.
Mr Williamson said: "I think it's best to assume children will be out of school for quite a considerable time.
"We'll obviously work to bring schools back at the earliest possible moment but only when it is clear that schools returning is not going to have an impact in terms of spread of the pandemic.
"We are facing increasingly extraordinary circumstances, but by asking schools to support our key workers and vulnerable children I am confident we will help beat this virus.
"I am deeply grateful for the civic spirit and dedication of everyone working in education, and I will continue to provide my full support throughout this crisis."