Children most at risk from knife attack on way home from school
A new study of knife crime has recommended that more police visible on the streets where children meet in groups would help reduce stabbings.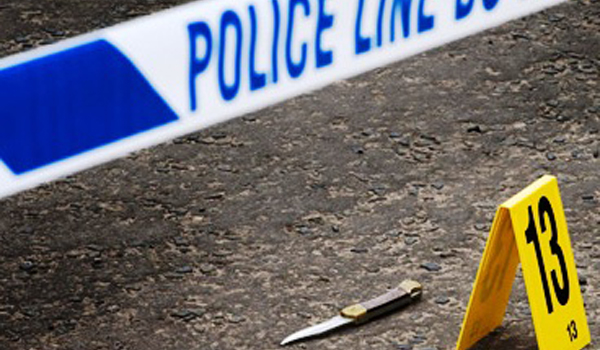 The report Temporal and Geographic Patterns of Stab Injuries in Young People published in the British Medical Journal (BMJ) on Wednesday (November 7) is authored by a number of academics and medical experts and reveals that increases in knife crimes occur on school days between 4pm and 6pm. 
Children are most at risk of being stabbed on the way home from school, and young adults after midnight. 
A recommendation of the report is that "Given the peak in incidents at the end of the school day, an attractive option is staggered release times from school which could be coupled with a visible deterrent by law enforcement at transport hubs, eateries and other areas of pupil congregation after school."  
The report comes after a 26 per cent rise in knife crime in England and Wales between 2016 and 2017, with just less than 37,000 offences involving knives and sharp objects recorded in 2017. 
The new research confirms that deprivation, age, time, gender and location are important influencers on knife attacks. 
For the study, 1,824 patients under the age of 25 (out of a total of 3,274) with knife wounds requiring emergency care at one major London trauma centre between 2004 and 2014 were surveyed. 
By age, 172 (just under ten per cent) were children under the age of 16; 861 (just over 47 per cent) were aged 16-19; and 791 (just over 43 per cent) were in their early twenties. 
In that ten-year period, the annual number of stabbing victims in these age groups rose by 25 per cent, with most cases (71 per cent) coming from the areas of greatest deprivation. 
By time, stabbings of children accounted for more than one in five (22 per cent) injuries compared with around one in ten (11 per cent) in young adults, nearly one in three of whom (31 per cent) were significantly more likely to be stabbed post-midnight. 
Regarding school terms, it was found that there is a higher likelihood for children than teens or young adults to be stabbed on a school day, 58 per cent and 50 per cent respectively.  
On the other hand, on weekends and school holidays, there was no difference in the timing of child stabbings to that of young adults. 
By gender, young men between the ages of 16 and 24 from economically deprived areas are at the highest risk of knife crime. 
And the study shows, by location, children were significantly more likely to be stabbed between one and five kilometres from home.  
While the report has the findings of the observational study and cannot determine the causal factors of knife attacks, the authors conclude that "a visible police presence in areas where school children tend to congregate might be helpful". 
John Apter, Chair of the Police Federation of England and Wales said: "The findings from this report are deeply concerning and as a parent myself, quite frankly terrifying.  
"How has it got to the point where we have senior medical experts suggesting staggered school closing times as a preventative measure? 
"What we really need is more police officers on our streets preventing and detecting serious crime. 
"The Prime Minister failed to acknowledge that dwindling police numbers had anything to do with the rise in violent crime. I'm sorry, but I simply do not accept this. 
"Since 2010 we have lost over 22,000, 3,500 of these were neighbourhood officers who are the eyes and ears of our community and crucial in preventing serious crime such as knife crime. This is at a time when we have seen knife crime rise significantly. 
"What sort of community do we live in where our children fear being fatally attacked on their way home from school – or feel like they need to carry a knife to protect themselves? As a society we have truly lost our way, and this is desperately sad."