Children may still be prosecuted despite clear evidence of exploitation
An inspection of the way police and partners deal with child criminal exploitation has called for a "shift in culture" and to view all children as victims first and foremost before dealing with their criminal behaviour.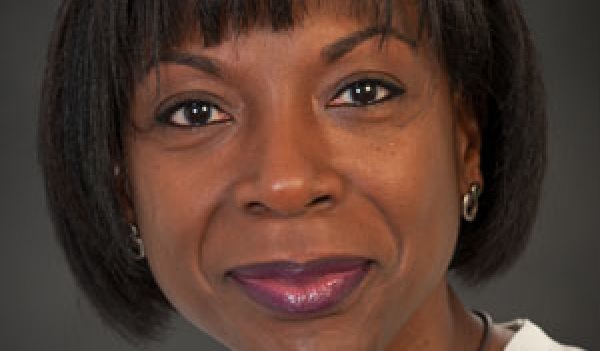 The 'Protecting children from criminal exploitation and modern slavery' Joint Targeted Area Inspection (JTAI) examined three local authority areas: Southend-on-Sea, Dorset and Greenwich and recommended that lessons from dealing with child sexual exploitation be applied to the criminal exploitation of minors and County Lines. 
Ofsted, the Care Quality Commission, Her Majesty's Inspectorate of Constabulary and Fire and Rescue Services and Her Majesty's Inspectorate of Probation jointly inspected the practises of the police, children's social care, education, health services, youth offending services and probation services. 
They found that the police in these areas were improving with respect to recognising that children who perpetrate crimes are, in fact, victims of crime. However, in all the areas that were looked at, the police admitted it is "still possible that a child who has committed an offence may still be prosecuted despite clear evidence of exploitation". 
The report said agencies are under-estimating the scale of criminal exploitation and police officers need training and support to recognise the signs of modern slavery. 
County Lines, a model of drug dealing where a group establishes a network between urban and county locations, has been a particular concern for their use of vulnerable children to transport drugs between locations. 
The report noted examples of obvious abuse and modern slavery perpetrated by adults in County Lines, who may force children to carry drugs internally, or send them to another area of the country to live with a vulnerable adult whose home has been taken over (a process known as 'cuckooing'). 
However, the police in one area were commended for being the only agency that fully recognised that children were being criminally exploited. There was a lack of adequate response from other agencies, which meant that the police were forced to use innovative tactics to work with children themselves while its partner agencies failed to safeguard the children. 
Local agencies are running the risk of thinking that criminal behaviour does not happen in their area, the report says, and consequently risk not safeguarding or identifying children who have come from elsewhere in the country. 
Identifying these children relies on intelligence and working together strategically across regions. Dorset Police impressed the inspectors with its detailed local profiles that gave "a more sophisticated understanding of the prevalence, nature and scale of criminal exploitation and county lines activity, alongside similar profiles for sexual exploitation and children missing". However, other agencies were not using the intelligence to respond to the exploitation. 
Working with children also requires well trained professionals who are skilled and persistent, as many at risk of exploitation are reluctant to engage with agencies. For example, the Metropolitan Police Service (MPS) has a dedicated project officer for youth violence, vulnerability and gangs, who works closely with the its Violence and Organised Crime Unit, children's services and schools in Greenwich. 
The report said police forces should be working to develop a more consistent approach, using modern slavery and trafficking legislation to target the use of children to transport and sell drugs. This approach led to the first conviction of a drug dealer, Zakaria Mohammed, for modern slavery, earlier this year. He admitted to trafficking children following a landmark investigation by West Midlands Police.  
Her Majesty's Inspector of Constabulary Wendy Williams told Police Professional: "A common theme of many inspections, brought into sharp focus in relation to the joint inspection, is the police can not do it alone and it is absolutely essential agencies work together, share intelligence and arrangements so that children who are subjected to the worst kind of exploitation receive a supportive service that recognises that they are vulnerable first and foremost and therefore potentially victims before going down the route of their criminality. 
"It is not only the most vulnerable who are at risk. All children should be seen as victims, not perpetrators, and risk assessments should be done on that basis." 
The most vulnerable were "obvious targets for gangs", there were also examples of private school children being groomed. 
Recognising that the police view child offenders very differently, with the arrest rate for under 18s plummeting, Ms Williams said this has yet to be translated into how children are exploited and County Lines. 
The culture shift that needs to take place relates to how agencies work together, she said. There are excellent examples of good practice in all areas but agencies are not sharing intelligence and taking coordinated actions in as timely way as is required to protect children. 
Even when one agency does identify an exploited child, partner meetings are too infrequent. It is good practice to meet weekly, rather than the current arrangement in some areas where it can be several weeks before concerns for a child's safety are addressed. 
Agencies must place clear systems at the "front door" of services, the report said, so those at risk are given a prompt response. Inspectors praised Greenwich for its multi-agency, shared protocol for reporting concerns, which meant all agencies were clear on what to do. Its multi-agency safeguarding hub was aware of the importance of a quick response, and its practitioners trained other staff about methods used by perpetrators to groom children so that they can identify the signs. 
Anne Longfield, the Children's Commissioner for England, said: "The county lines gang problem is child grooming on an almost industrial scale. It is a national scandal that should be viewed in the same way and given the same priority and resources as tackling child sexual exploitation. 
"I know that many police forces across the country do understand that many of the children arrested for their involvement with county lines are themselves victims of exploitation and grooming, and I hope that all forces will now adopt this as their starting point. Where there is clear evidence of exploitation, it is surely not in the best interests of a child whose life could still be turned around, to be written off and criminalised."