Child sex abuse survivors face barriers to support
A new report has been described as "a wake-up call" after revealing that the majority of child sexual abuse survivors did not access support services or faced barriers to get the help they needed.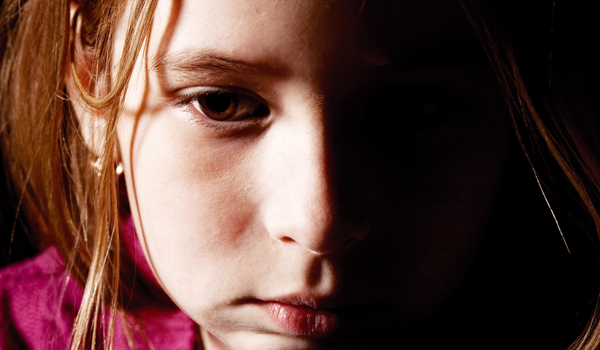 Almost three-quarters of those who experienced abuse said they had not used any support services, whether State-run, private or voluntary, for help with justice, recovery and health. Those that did often waited up to 20 years after first being sexually abused as a child.
The report also found that most survivors (84 per cent) said they faced at least one barrier to access, citing personal, financial and community challenges, which had stopped, delayed or discouraged them from accessing support.
The research, commissioned by the Independent Inquiry into Child Sexual Abuse, analysed the support service experiences of 181 victims and survivors. This included awareness of the services available to them, barriers to access and reasons for not doing so, as well as the effectiveness of services in meeting the needs of survivors.
Many felt that their abuse was not 'severe' or 'serious' enough to access support, or worried about the impact on their family if they did.
Fay Maxted, member of the Inquiry's victims and survivors consultative panel, said: "I can't overstate the importance of this research, and the main question raised by the Inquiry's victims and survivors forum reflects this – why isn't support available for those who need it and for as long as they need it?
"The impact of child sexual abuse can affect all aspects of a survivor's life, often affecting their family members and partners too; it's essential that availability and quality of services reflects this.
"Whether someone needs support with seeking justice, the right medical care, or specialist recovery counselling, having the ability and awareness of how to access the services needed is vital. This research should be seen as a wake-up call, and the findings need to be taken on board so that survivors now and in the future get the support they need and deserve."
Dr Tim McSweeney, quantitative lead from the University of Hertfordshire – which conducted the study in conjunction with independent research consultants Broome|Gekoski – said few of the victims and survivors of childhood sexual abuse who spoke to them – around one in four – had accessed any form of support linked to their experiences.
"Those that did typically took a long time to access this help – on average almost two decades after first being sexually abused as a child. And when they did get help, on balance they rated the support as being mediocre in terms of its helpfulness," he said.
Dr McSweeney added: "Regardless of the type of support accessed, the victims and survivors we spoke to through the survey and in-depth interviews emphasised the importance of being heard and listened to, having timely access to a professional who understood and believed them, and being supported by a non-judgemental, caring and empathetic professional."
While some participants felt unable to access support due to not feeling brave enough or that they were to blame or because of fears that they would not be believed, others said they simply did not know where to turn.
The report shines a light on the role of support services in the healing and recovery process, with survivors who sought to access support stressing the importance of being listened to, understood, believed, and not judged, by caring and empathetic professionals.
While many respondents noted that services were better now than in the past, almost half felt that they currently had unmet needs linked to their experience of child sexual abuse, putting forward their own suggestions on how support services could be improved. This included better training for professionals, less reliance on medication, gender specific support and help being made available as soon as it is needed.
Alison Spence, head of analytics at the Inquiry, said: "In this report, victims and survivors describe the multitude of challenges they've faced when trying to access support services and the importance of feeling believed, heard and understood by professionals in the process.
"Participants' feelings that the abuse wasn't 'severe' or 'serious' enough was a significant obstacle to accessing support, as were feelings of being judged, fears of the impact on their family, or not knowing who to approach. As respondents make clear, greater awareness, education and specialist training are key to ensuring the needs of survivors can be better met in the future."
Dr Anna Gekoski, principal investigator and qualitative lead at Broome|Gekoski, added: "As researchers in the field of child sexual abuse, one of the most surprising findings for us was that nearly three-quarters of the victims and survivors surveyed had not accessed support services. The reasons given for this were numerous, including fear of not being believed, feeling to blame, long waiting times to access services, and difficulty finding specialist support.
"However, perhaps the most thought-provoking finding here was that many victims and survivors said that they did not feel that they needed or wanted support. Those who spoke to us during in-depth interviews often stressed their levels of personal resilience, which is a phenomenon often overlooked in the research in this area."