Child sentenced to spend more than a decade in prison over spree of acid attacks
A 17-year-old boy who sprayed corrosive liquid into motorcyclists' faces during a two-hour robbery spree has been sent to prison for ten-and-a-half years.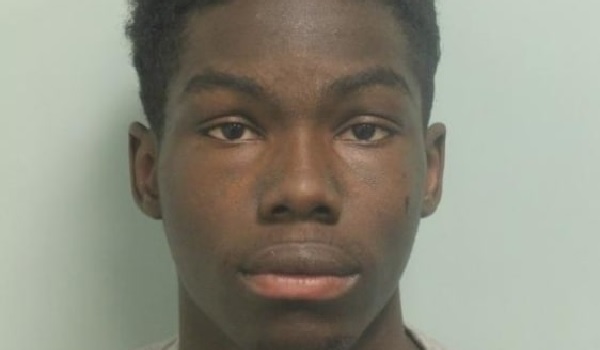 Derryck John was just 16 when he threw acid at six moped riders across north and east London in July last year, causing one victim to lose 30 per cent of his eyesight. Judge Noel Lucas lifted reporting restrictions on identifying the teenager as he said there was an "overwhelming, huge public interest" in doing so.
Although he initially denied the robberies, the Crown Prosecution Service said CCTV footage from a petrol station was "key to his identification and conviction". On July 13, 2017, John was the passenger on a moped – driven by an unidentified person – when he carried out the attacks between 9.30pm and 11.41pm. Of the six attempts, he managed to steal two scooters, which he hid before returning to commit more robberies.
Later that night, John crashed into the back of a lorry on a stolen moped and ran away. He was arrested the following morning. On Monday (March 12), he was sentenced to ten years and six months' imprisonment after admitting six counts of throwing a corrosive liquid with intent to disable, burn, maim, disfigure, or cause grievous bodily harm.
He was also convicted of four counts of attempted robbery of a moped and two counts of robbery of a moped and was sentenced to seven years to run concurrently. Detective Sergeant John Leeks said: "Derryck John did not think twice about using a life changing and even potentially life-threatening substance against those who resisted his robbery attempts.
Acid attacks ruin lives and have no place in our society. "It beggars belief that anyone would be prepared to scar someone for life and leave them to live with life-changing injuries for the sake of a phone or a moped.
We are working hard to keep the public safe and make the streets hostile territory for criminals who steal scooters and use them to snatch valuables from members of the public.
"We have a particular focus on the small number of criminals prepared to use corrosive substances to do so." Ramesh Patel, of the CPS, said: "Derryck John claimed he was not involved in these attacks. CCTV from a petrol station was key to his identification and conviction. He was filmed stepping off a stolen Vespa scooter, lifting his motorcycle helmet and revealing his face.
"That evidence, alongside further material including CCTV of Derryck John wearing the same clothes and shoes during the other attacks, led to his guilty pleas on the first day of trial. "One of the victims has lost 30 per cent of his eyesight which he will never recover. Others described searing pain and burning at the time and have been forced to leave their jobs as a result of their injuries. Had they not been wearing helmets all of the victims' injuries could have been much more serious.
"Our thoughts are with them as John now faces the consequences of his appalling actions."