Child protection changes not improving performance one year after damning report
Northamptonshire Police has not made necessary improvements to its child protection practice and procedure in the past 12 months, according to a new report.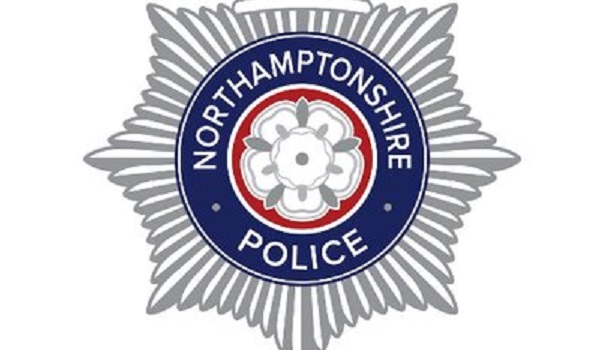 Her Majesty's Inspectorate of Constabulary and Fire & Rescue Services (HMICFRS) previously inspected the force's child protection capabilities in March 2018, highlighting a range of problems.
The National Child Protection Post-Inspection Review of Northamptonshire Police report, published on Wednesday (July 24), said many of those problems had not yet been resolved.
HMICFRS rated 11 child protection case files as 'inadequate' out of 21 examined as part of the inspection. None were assessed as 'good'.
HMICFRS said overall progress since the 2018 assessment has been slow and, as a result, in some areas, the force is not effectively managing risk.
Senior leaders are candid about the difficulties in managing the complex and increasing demands associated with effectively protecting children, the report says. However, inspectors found even where changes have already been made, the results for children have not always been better, so the force needs to make sure new processes work effectively.
The force relies too much on numerical data to measure how well it is looking after children's interests and should look for better ways to measure the quality, as well as the quantity, of outcomes for children.
In some investigations, supervisors are not consistently challenging the progress of enquiries or adding value by giving direction that will help focus and drive officers' activity forward.
Inspectors also found that officers are not challenging or escalating matters when local authorities do not provide alternative accommodation for children who are remanded in custody. This was something also reported in 2018.
Members of staff also take on work that partners should be doing. This includes looking for accommodation for children detained in police custody from outside the Northamptonshire area and placing assessments about sexual or violent offenders on the national ViSOR database on the National Probation Service's behalf.
HMICFRS is particularly concerned about delays and backlogs in several critical areas of child protection work, including: Delays in investigating online cases with frequent drift in investigations; a significant backlog of electronic devices awaiting examination by the hi-tech crime unit (HTCU); information about missing children obtained from return home interviews not recorded on police systems promptly; a significant backlog of risk-management plans for sex offenders awaiting supervision; and cases dealt with by the non-specialist force investigation team (FIT) taking longer than they should, with a frequent failure to recognise the wider risks children face.
The report said of particular concern are some of the decisions regarding registered sexual offenders who breach the restrictions placed on them. A breach of these restrictions is likely to be a criminal offence and the offender could be arrested and prosecuted. However, inspectors found that where the breach is deemed to be 'low level', the force routinely issues warning letters, taking the view that formal action is not in the public interest.
Offender managers were making decisions to warn offenders without thinking enough about why breaches are occurring.
However, some improvements since the previous inspection were identified. There has been a "significant decrease" in the number of outstanding visits to registered sex offenders. The Inspectorate also found that Northamptonshire Police has improved its understanding of the reasons children go missing.
HM Inspector of Constabulary Zoë Billingham said: "Child protection work is one of the most important duties of a police service. It is crucial that forces have in place adequate means of safeguarding and protecting vulnerable and at-risk children. Other partners, like local authorities also have a vital role to play in partnership with the police. It is notable that in the recent past other public agencies in Northamptonshire have been found to be failing the communities they serve.  
"Our 2018 inspection should have been an urgent wake-up call. But too frequently Northamptonshire's most vulnerable children are still being poorly served by those who should protect them. 
"We are especially concerned to see a continuing problem with delays and backlogs, particularly with online investigations. We identified many of these issues during our previous inspection and so it is disappointing to see them still. 
"The force is working hard to address a legacy of long-term underfunding and some areas of improvement are evident. For example, since our last inspection, the force has made a real effort to raise awareness about child protection matters through an internal communications campaign. It is investing in increasing the number of police officers and staff working in the vitally important area of child protection. I hope to see further improvements in the near future."
As a result of the inspection, HMICFRS has issued another list of recommendations for improvement and will carry out a re-inspection of the force within the next 12 months.
Northamptonshire Police was contacted by Police Professionalbut no-one was available to comment at the time of going to press.