Child killer Robert Black was 'about to be charged' with 1978 Genette Tate murder
Cold case detectives were just weeks away from charging child killer Robert Black with the abduction and murder of Devon paper girl Genette Tate who vanished almost 40 years ago.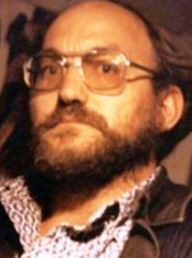 Cold case detectives were just weeks away from charging child killer Robert Black with the abduction and murder of Devon paper girl Genette Tate who vanished almost 40 years ago.
But the sudden death of the serial killer from natural causes at Maghaberry Prison in Northern Ireland has "denied justice" to the family of the 13-year-old – who police now believe was his first victim.
He was serving 12 life sentences for brutally killing four young girls in the 1980s.
It has emerged, following news of Black's death on Tuesday (January 12), that officers from Devon and Cornwall Police working on the case believed they were close to persuading the Crown Prosecution Service (CPS) that there was enough evidence to bring charges against the convicted killer.
The force said it was hoping to submit a file to prosecutors on Black linking him to the 1978 killing of schoolgirl Genette who disappeared while delivering newspapers in Aylesbeare, east Devon. Her body has never been found.
Black's deadly reign of terror was only brought to an end in 1990 when a police officer rescued his six-year-old daughter who had been snatched by the evil predator in Scotland.
Detective Superintendent Paul Burgan said: "Early indications from the CPS is that it was probable that we would have charged Robert Black with Genette`s murder.
"We were very close to a decision by the CPS."
Det Supt Burgan said Black`s death at the age of 68 was "totally unexpected".
The police investigation into Genette`s murder was reopened in 2014 and a file was due to be submitted to the CPS next month.
Det Supt Burgan said the "catalyst" for reopening the case was the Court of Appeal`s decision in 2013 to uphold Black`s conviction for murdering Jennifer Cardy in Northern Ireland.
"That enabled us to use Black`s unique offending and bad character evidence to connect him with this offence," he said.
Black was arrested by Devon and Cornwall Police in 2005 – while in prison – in connection with Genette`s disappearance but there was insufficient evidence to prosecute him.
But Det Supt Burgan said there was now further witness evidence against Black.
"It was surprising after 37 years to get new witnesses but we had strengthened some of the circumstantial evidence and we think we were in a really strong position to put a really strong case to the CPS," he said.
During taped interviews with the sexual crimes expert, Ray Wyre, serial killer Black disclosed detailed knowledge of the scene from which Genette was snatched.
A predatory paedophile, originally from Grangemouth, Black was imprisoned over a string of abductions and murders carried while he was working as a lorry driver in the 1980s and was considered by police to be one of the most dangerous men in British criminal history.
Although only convicted of the murder of four schoolgirls, detectives believe he took the lives at least four more youngsters across the UK – including Genette – and that his bloodlust is likely to have extended to the Continent, which he visited for driving jobs. He was known to have had a caravan in France and to have collected child pornography in Holland.
Retired Detective Chief Superintendent Roger Orr, who was pivotal in bringing Black to justice, described him as "a monster, and an enigma, a highly unusual, highly dangerous man".
He added: "I don't think for a moment that he only killed four times, so there is a great sense of frustration that he has gone to his death without giving up the secrets he still carried."
Black was brought to justice in 1990 when he was seen taking a six-year-old girl – the daughter of a police officer – from the roadside in Stow in the Scottish Borders.
He made off with the child bundled in the rear of his Ford Transit van but was pursued by the girl`s father, who discovered his daughter tied up, gagged and stuffed inside a sleeping bag.
He was subsequently jailed for abduction and the case caught the attention of detectives who would trawl through thousands of petrol station receipts to pinpo