Child arrests in England and Wales reduced by more than 70 per cent
Arrests of children in England and Wales have plummeted by more than 70 per cent in the past eight years, according to the latest research published today (December 9) by the Howard League for Penal Reform.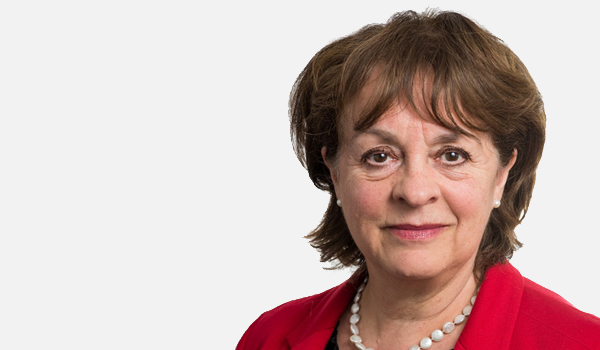 Data from more than 40 police forces show they made 70,078 arrests of boys and girls aged 17 and under in 2018, down from almost 250,000 in 2010. Over the same period, the number of children in prison fell by 63 per cent.
And arrests of primary school-age children have also reduced significantly. Across England and Wales there were 383 arrests of ten and 11-year-olds in 2018 – a reduction of 38 per cent from the previous year. There were 10,880 arrests of girls in 2018, with arrests for girls falling at a faster rate than boys since 2010.
The Howard League says the total number of child arrests has reduced every year since it launched a major campaign in 2010, and the impact can be seen in every police force area. Between 2010 and 2018, every force in England and Wales has reduced their number of child arrests, with 18 forces achieving reductions of 75 per cent or more over this period.
"We have worked closely with police forces around the country to reduce the number of children coming into the criminal justice system and to prevent children's lives being blighted by criminal records and unnecessary police contact," said the Howard League.
"Notable successes in 2018 are the 22 per cent decrease in child arrests achieved by the Metropolitan Police Service (MPS) and a 12 per cent reduction in arrests made by Greater Manchester Police. It is impressive to see such sizeable reductions in these large urban police forces. Their achievements demonstrate how progress is possible even in complex policing environments.
"The work of Chief Constable Olivia Pinkney, the National Police Chiefs' Council (NPCC) portfolio lead for children and young people, has contributed greatly to the reductions in child arrests and improvements generally in the policing of children. Her child-centred policing strategy (2015) has been embraced by senior and child-specialist police officers and provided the foundations for training and good practice all over the country."
The Howard League says academic research has shown that each contact a child has with the criminal justice system drags them deeper into it, leading to more crime.
Frances Crook, chief executive of the Howard League for Penal Reform, said: "Tens of thousands of children can look forward to a brighter future without their lives being blighted by police contact and a criminal record.
"Police forces up and down the country have diverted resources to tackling serious crime instead of arresting naughty children. This will make communities safer, and the Howard League is proud to have played its part. Building on this success and reducing the number of arrests still further would allow even more children to thrive."
The MPS made 13,791 arrests of children in 2018. This was a 22 per cent reduction on the previous year, when 17,672 arrests were made, and a 70 per cent reduction on 2010, when there were 46,079.
Other forces to record significant reductions between 2017 and 2018 included Gwent Police (38 per cent), Bedfordshire Police (28 per cent), Cumbria Constabulary (27 per cent), North Wales Police (24 per cent), Kent Police (23 per cent), Cleveland Police (19 per cent), West Mercia Police (19 per cent) and Durham Constabulary (18 per cent). Two forces – City of London Police and South Yorkshire Police – were unable to provide arrest figures for 2018.
Ms Pinkney said the continued drop in child arrests across the country was welcome, adding: "While there will always be situations in which arrest is the best option to keep the public safe, police forces are continuing to work to decrease this wherever possible.
"In line with our national child-centred policing strategy we aim to avoid unnecessarily criminalising children and young people.
"Forces have developed alternative outcomes for offending by children and young people in order to take a restorative approach, aimed to prevent further offences being committed."
Child arrest figures for England and Wales:
2010 – 245,763
2011 – 202,961
2012 – 150,062
2013 – 131,718
2014 – 115,444
2015 – 101,678
2016 – 87,525
2017 – 79,012
2018 – 70,078
The analysis was based on Freedom of Information request data from 43 police force areas in England and Wales and British Transport Police.