Chief officer admits gross misconduct at start of hearing
A senior police officer who said he was "deeply embarrassed" by his actions has admitted gross misconduct ahead of a disciplinary hearing.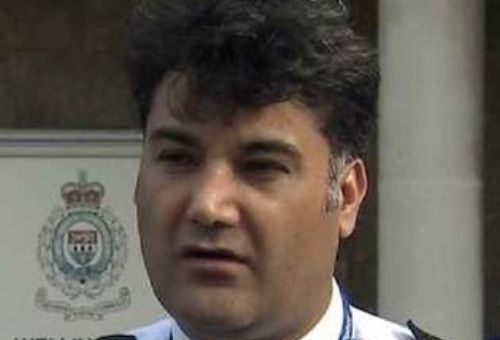 A senior police officer who said he was "deeply embarrassed" by his actions has admitted gross misconduct ahead of a disciplinary hearing. Assistant Chief Constable Naveed Malik supplied another officer with the topics coming up at a promotion interview – and accepted the allegations at the start of the misconduct panel process on Monday (September 25). John Beggs QC, for Cambridgeshire Constabulary, said the plea was acceptable and that charges relating to honesty and integrity would not be pursued. A panel of three – comprising chairman Dorian Lovell-Pank, Sir Tom Winsor and Elizabeth McEwen – will decide what happens to Mr Malik after hearing further evidence. The range of options run from management advice through to dismissal without notice. The hearing at Wyboston Lakes Conference Centre, Bedfordshire, was told that the allegations involved a tri-force promotion process to appoint a new chief inspector covering the Bedfordshire, Cambridgeshire and Hertfordshire forces in February 2017. The process comprised two stages: first, a presentation by the candidates to a panel and then an interview conducted by a second panel. Mr Malik, jointly the most senior serving black and minority ethnic officer in the country, was to chair the second stage of the interviews. Ahead of this process Mr Malik had provided informal mentoring to the officer referred to as Inspector A. The hearing was told Mr Malik met with his interview panel members on the first day of the three-day process and agreed to change the wording of one question. He instructed police staff member B to call Inspector A on a mobile phone and tell the inspector the four areas to concentrate on for the interview for the promotion process. Police staff member B called Inspector A and began to list the topics for the interview process, saying "Nav has just asked me to give you the topics". Inspector A stopped police staff member B, saying it did not seem right and that he/she wanted to be promoted on merit. Inspector A told police staff member B to "go back and tell (Mr Malik) that I didn't want to listen", before reporting the matter to the chief constable. The promotion process was terminated the following day. Mr Malik said: "I am deeply embarrassed by my actions. They represent a complete aberration. "I apologise unreservedly to staff member B, Inspector A and to the chief constable. I have let them and myself down. My actions were utterly out of character." Mr Malik was not suspended by the force in the run up to the hearing, which is expected to last two days. The assistant chief constable currently has 27 years' policing experience after beginning his career with Warwickshire Police. Following a career mainly in crime investigation up to detective superintendent, Mr Malik has served as Head of Intelligence, Head of Major Crime, and detective superintendent staff officer to former chief constable Keith Bristow. He also spent more than 13 years as a hostage negotiator and co-ordinator.