Chief constables brand police pay freeze an 'insult' to officers
Chief constables from forces across the country have taken to social media to speak out at their dismay at the decision to impose a pay freeze on police officers.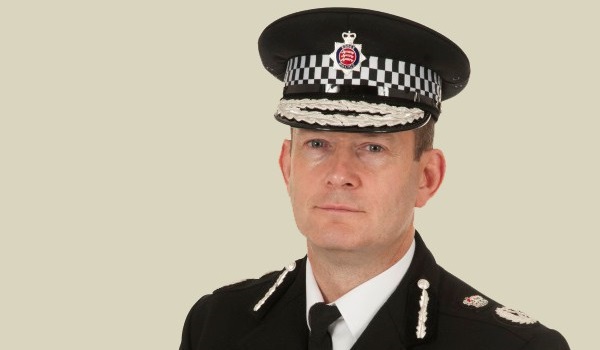 Chief Constable Nick Adderley of Northamptonshire Police said it was "an insult and wholly unacceptable".
In a post on his Twitter account published on Thursday (July 22) evening, Mr Adderley wrote: "Over the past 18 months I have seen officers punched, stabbed, shot, persecuted and ridiculed whilst attempting to implement confusing, rushed and ambiguous legislation, in order to protect the public and rightly, the NHS, only to be ignored when it comes to a pay settlement.
"The announcement today of a 0% pay increase for police officers is quite frankly an insult and wholly unacceptable. Pay aside, this indicates a complete lack of awareness, appreciation or recognition for the incredible work officers have done throughout this pandemic."
Chief Constable Lee Freeman of Humberside Police described the situation as "wholly unsatisfactory".
He tweeted: "Police pay – a wholly unsatisfactory situation for officers & staff. There needs to be change. The next spending review offers the opportunity for funded awards to recognise our officers & staff contributions (which remain remarkable)."
Chief Constable BJ Harington of Essex Police also criticised the announcement, tweeting: "Disappointing to hear about pay freeze for officers when every day they run into the face of danger and work tirelessly to protect the public.
"I welcome growth and support for policing and understand financial pressures but we must ensure our people get what they deserve."
The highly critical comments followed an announcement by the Police Federation of England and Wales (PFEW) that it no longer has confidence in Home Secretary Priti Patel, branding the pay freeze for officers earning more than £24,000 as the final straw.
The PFEW added that the current pay system was "not fit for purpose" as it announced plans to withdraw its support from the body which reviews remuneration.
Announcing the pay freeze in a written ministerial statement, Ms Patel said it will ensure fairness between public and private sector wage growth, as the private sector has been significantly impacted by the Covid-19 pandemic.
The pay freeze was also criticised by the Association of Police and Crime Commissioners (APCC). Newly-elected chair Marc Jones said: "No one doubts the nation is facing some difficult decisions as we try to recover from the economic ravages of the pandemic. There will be some very tough judgements to make and I'm glad that officers on salaries under £24,000 will still receive a pay rise.
"However, while I understand the financial challenges I also recognise that police officers have played their part in a decade of vital public sector pay restraint and have provided a crucial role in the most trying of circumstances safeguarding our community during a national emergency.
"It is my view, and the view of the many PCC colleagues I have spoken to from around the country, that it does not sit well to see officers overlooked given their outstanding service through these unprecedented times. I know well the Home Secretary's commitment to policing and her respect for the officers and staff who deliver for our communities under incredible pressures.
"As Chair of the APCC, along with our Finance and Workforce leads, I will be writing directly to the Home Secretary to offer the APCC's support in ensuring a fair and equitable settlement from central Government moving forward."
Workforce lead Kim McGuinness, the PCC for Northumbria, added: "This announcement is a grave disappointment to police officers who this past year have gone to extraordinary lengths to keep the public safe. Their representatives have expressed in very clear terms their anger at the decision and have walked away from the pay review body process.
"When others were staying home, our officers were out in their communities enforcing constantly-changing Covid-19 restrictions. They have endured exceptional pressures; they have been physically and verbally assaulted; and spat at. They were denied priority access to vaccines, putting themselves and their families at risk.
"And now, with this, I fear Government risks permanently damaging its relationship with rank and file officers."