Chief constable to discuss prosecution options following Poppi Worthington verdict
Cumbria Constabulary has pledged to explore options for prosecution after a coroner found Poppi Worthington was sexually assaulted before her death.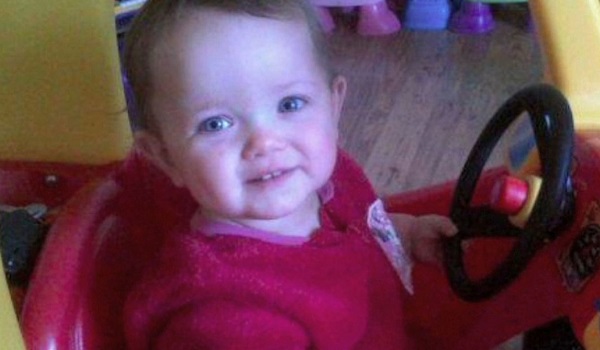 Cumbria Constabulary has pledged to explore options for prosecution after a coroner found Poppi Worthington was sexually assaulted before her death. Senior Coroner for Cumbria David Roberts ruled on Monday (January 15) that the 13-month-old toddler was penetrated in her father's bed hours before she died from asphyxia in 2012. The verdict is the third court judgment that implicates Paul Worthington with sexually abusing his daughter, but he has never been charged following a flawed police investigation in which important evidence was not gathered. The Crown Prosecution Service (CPS) has denied Poppi's mother's request for a further inquest. However, Cumbria Constabulary has pledged to work with the CPS to explore possible courses of action. Chief Constable Jerry Graham said: "I have previously put on record my sincere apologies to Poppi's family for the deficiencies in the initial police investigation. I would like to reinforce this heartfelt apology again today. "Poppi and her family deserved a better standard of investigation than the one that was conducted five years ago. "It is clear that the initial investigation surrounding Poppi's death launched in 2012 has done little to assist the coroner in coming to a conclusion on how Poppi died. I deeply regret this. "I have previously accepted the justifiable criticism that has been directed at the constabulary. I will consider the detail of the coroner's conclusion and his comments today and we will be having an early discussion with the Crown Prosecution Service in order to determine possible courses of action." The three-day inquest at Kendal Coroner's Court heard evidence that Mr Worthington put Poppi to bed after she awoke in the night on December 12, 2012 and went to get her a fresh nappy. He claimed in police interviews that she had settled but five minutes later he discovered she had gone limp. Poppi was taken to Furness General Hospital and was pronounced dead at around 7am. A pathologist claimed her injuries, including two fractures to her leg, were indicative of potential abuse. Mr Roberts said Poppi's ability to sleep was compromised by an unsafe sleeping environment after she was taken from her cot and placed next to Mr Worthington in his bed. However, he added that she did not die immediately after the abuse and it did not cause her death. A verdict of unlawful killing was unavailable as he was not satisfied she died due to murder or manslaughter. In 2016, a family court ruled Mr Worthington had most likely sexually abused his daughter. Mr Worthington has denied any wrongdoing. However, he refused to answer 252 questions put to him at the inquest. The police investigation was compromised by the loss of evidence. A retired detective superintendent claimed officers had no search strategy and failed to conduct basic checks, and the head of the investigation admitted she lacked proper training and experience. The laptop used by Mr Worthington to watch pornography on the night Poppi died was also never recovered. Solicitors for Poppi's mother have accused the force of failing her. Fiona McGhie said: "My client hopes that the CPS will take another look at this case. "She is grateful to the coroner for his thoroughness throughout the inquest and she is relieved that despite there being some gaps she is now closer to the truth, even though that truth is devastating."