Chief Constable Stephen Watson announced as preferred candidate for GMP
South Yorkshire Police Chief Constable Stephen Watson has been named as the preferred candidate for chief constable of Greater Manchester Police (GMP). The appointment is subject to approval from the Greater Manchester Police and Crime Panel on Friday (March 26).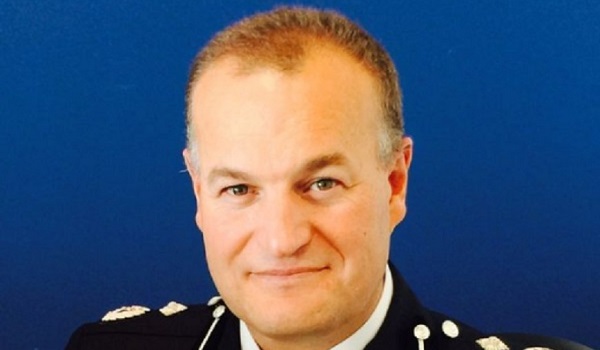 Andy Burnham, mayor of Greater Manchester, said: "This has been a challenging period for GMP but I am confident that we have found the right person to lead the force into a new era.
"Chief Constable Watson has a proven record of improving police performance and establishing the positive, accountable, victim-centred culture that I have said I want to see. I hope the panel will support our recommendation and open a new chapter for policing in Greater Manchester."
Bev Hughes, deputy mayor for policing, crime, criminal justice and fire, added: "I am grateful for the way the acting chief constable and his colleagues have risen to the challenge of recent events at GMP and started the process of improvement. We have now taken the major step in appointing the person who will oversee GMP for the long term.
"This has been a rigorous recruitment process and from a competitive field, Stephen Watson emerged as the outstanding candidate. I know, with so many committed officers and staff, GMP can be a great police service. Subject to approval from the panel on Friday, the mayor and I look forward to working with him to achieve that goal for the people of Greater Manchester."
Mr Watson succeeds Ian Hopkins as chief constable of GMP, the fourth largest police force in the UK, following his departure last year.
A statement issued by the mayor's office said: "During his tenure at South Yorkshire Police, the force has emerged strongly from a troubled period and has been the most improved force in the country for three consecutive years. It is today among the top tier of high performing forces and HMICFRS currently now assess it as 'good' across every measure in the annual PEEL assessment. It is also understood to be the only force in the country to be assessed as 'outstanding' in respect of ethical and lawful leadership."
Prior to joining South Yorkshire, Mr Watson gained experience in Lancashire and Merseyside before working at the Metropolitan Police Service in London, including as a senior member of the 2012 Olympic Command Team for which he was awarded the Commissioner's Commendation.
As a qualified firearms and public order commander Watson regularly performed Gold command roles in several high-profile policing operations and critical incidents in the capital, including a fatal helicopter crash in central London and working with partner agencies across East London to restore public confidence in the aftermath of the 2011 riots.
In June 2015, Mr Watson was appointed deputy chief constable for Durham Constabulary and a year later took up the post of chief constable at South Yorkshire Police.
Dr Alan Billings, South Yorkshire's police and crime commissioner (PCC), had appointed Mr Watson as chief constable in June 2016 following a turbulent few years for the force. In that time he has established a strong leadership team and has led the force through transformational change, greatly improving trust and confidence with our public, partners and staff.
Dr Billings said: "One of the most important decisions a police and crime commissioner makes is to appoint a chief constable.
"When I appointed Stephen Watson to be chief constable of South Yorkshire in 2016 the force was not in a good place. The judgment of Her Majesty's Inspectors was that the force 'required improvement' overall and was 'inadequate' in terms of its understanding of the demand on the service. This was no reflection on the men and women in the service, though morale was low; but it did signal the need for a clear sense of purpose and vision.
"I asked Chief Constable Watson to formulate that vision and offered him a five year contract, because we believed it would take that length of time to bring the force to where it is now – among the top four forces in the country.
"This successful journey was also made possible because the chief constable was able to assemble a strong leadership team, which has been remarkably stable over these years.
"It is a great compliment to the quality of senior leadership in South Yorkshire Police that its deputy chief has now been appointed chief constable of Cheshire and its chief will move to the bigger urban force of Greater Manchester where there is a job to be done that is as challenging as South Yorkshire was five years ago.
"It will be sometime yet before the chief constable takes up his new appointment, but I congratulate him on it and know that he will serve Greater Manchester with the same determination and purpose that he showed us."
The office of the PCC will be administering the process to recruit a new chief constable for South Yorkshire Police. We are determining the timescales for this at the moment, but no PCC-chaired interview panel will take place until after a successful PCC takes office following elections on May 6.