Chief constable: Scathing attack on force's leadership 'not in the public interest'
Greater Manchester Police (GMP) has accused a national newspaper of publishing "wholly misleading" and "unfair" articles in an attempt to discredit the force and the conduct of senior officers.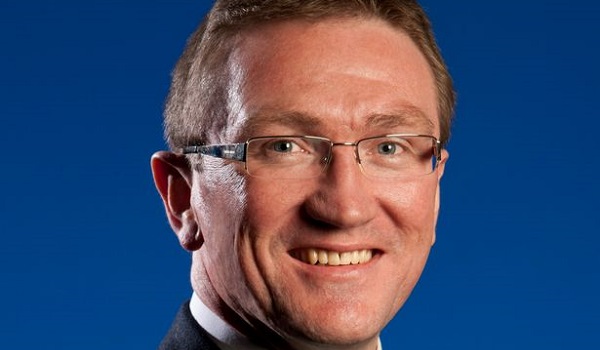 The Times's Saturday (June 23) edition devoted its front page, page six and main editorial to coverage of the actions and recent promotion of Temporary Detective Chief Superintendent Dominic Scally.
The scathing editorial appeared to be based on a number of front page sensational stories stemming from disgruntled former officers accusing the force of corruption.
In December, The Times published a story accusing GMP of taking bribes from an organised crime gang.
Two months later, a second front-page article claimed senior officers blocked an investigation into the head of a criminal gang over fears of embarrassing his corporate business partners.
In 2014, allegations made by the supposed whistleblowers about the Noonan inquiry led to an investigation into then Chief Constable Sir Peter Fahy.
Both the criminal and internal misconduct probes were dropped by the IPCC the following year.
It is understood the latest articles were based on allegations from the same officers.
T/Det Chief Supt Scally, now the head of north west counter-terrorism policing, was investigated between 2014 and 2016 over alleged failings in an inquiry into child sex offender Dominic Noonan.
The newspaper accused GMP of "closing ranks" to protect Det Chief Supt Scally when he was cleared of potential misconduct and claimed the force "needs a clean-out at the top".
It also claimed the force had lost sight of its duty to a vulnerable child and may be guilty of culpable neglect.
In an unusual intervention, Chief Constable Ian Hopkins condemned the tone and content of the latest articles as a deliberate attempt to discredit the force and asked "where is the accountability of The Times?"
In a lengthy rebuttal, he said: "I consider the article wholly misleading and unfair to the officers and staff in Greater Manchester who day in, day out, work tirelessly to serve the people of this conurbation.
"The article refers to a 'depressing instinct to close ranks when what is needed is transparency'. Indeed reference is made to other incidents within the article.
"Again I find this statement, whilst eye catching to the reader, is wholly ill considered, inaccurate and unfair. In the very cases referred to in the article, it is Greater Manchester Police who has acted with utmost integrity and transparency by referring itself to the IOPC," Mr Hopkins added.
"I struggle therefore to see how The Times can suggest that this is a tendency to 'close ranks'."
One of The Times's articles highlighted Det Chief Supt Scally's promotion last July to head of the North West Counter-Terrorism Unit, adding that it occurred two months after the Manchester Arena bombing.
It also referenced his oversight of the inquiry into the murder of Mark Short, which culminated in the murders of GMP Police Constables Fiona Bone and Nicola Hughes by gangster Dale Cregan.
However, the main focus was on his actions during Operation Nixon – GMP's investigation into Noonan, who was jailed for 11 years in May for child sexual abuse offences.
It claims Noonan was known to police when officers saw him enter a house with a 13-year-old boy in 2011 before drawing the curtains.
Officers sought expert advice but opted not to follow it, leaving the boy with Noonan for two hours. GMP said the boy was unharmed but referred itself to the Independent Police Complaints Commission (IPCC) – now the Independent Office for Police Conduct (IOPC) – which found the actions of T/Det Chief Supt Scally and another officer may have amounted to misconduct.
A misconduct panel found the allegations were not proven, with the force instead creating a development plan.
The Times's editorial said: "If misconduct had been proven, Mr Scally's career might have suffered. As it is he has been promoted to head of counterterrorism in a force that tragically failed to prevent a terrorist atrocity last year.
"This is a force that owes the public exemplary leadership, which too often it has failed to provide.
"Instead its senior ranks have served up questionable judgment, bad behaviour, allegations of lying and a depressing instinct to close ranks when what is needed is transparency."
Other leadership issues highlighted by the article include the actions of Assistant Chief Constable Rebekah Sutcliffe, who kept her job after being found guilty of gross misconduct over an incident in which she showed her breast in a drunken and abusive rant at a junior officer.
Mr Hopkins' rebuttal said the IPCC had thoroughly investigated T/Det Chief Supt Scally's actions.
He added that the newspaper has collated several incidents in such a way as to imply a cover-up, and condemned its comments that GMP had "failed" to apprehend Arena bomber Salman Abedi "despite multiple signs that he had been radicalised in Libya".
"There have been repeated allegations of a similar nature to this article. Given the extensive independent scrutiny by the IOPC, this article leads us to a conclusion that this story is being driven for personal reasons and journalistic end rather than public interest," Mr Hopkins said.
"We also suspect the information is from the same source who repeatedly reports to different media with the same information and aim of targeting individuals within Greater Manchester Police and cynically undermining public trust."
On June 26, a follow-up article was published in The Times based on a 2013 recording in which Mr Hopkins reportedly accused the IPCC of "abysmal" work in its investigation into the shooting of Anthony Grainger.
GMP refused to issue a separate comment on the recording but acknowledged the "significant improvements" made by the IOPC since 2013.
A GMP spokesperson told Police Professional: "The Times coverage does not reflect the HMICFRS's inspection findings, which this year reported that senior leaders encourage the workforce to provide feedback and challenge, and members of the workforce seem comfortable to do so."
And Police Professional understands the results of an upcoming staff engagement survey is expected to show officers and staff believe leaders operate in a highly, and improving, ethical manner.