Chief Constable resigns over allegations of 'a serious nature'
The chief constable of Cleveland Police has resigned with immediate effect amid 'serious' allegations about his behaviour.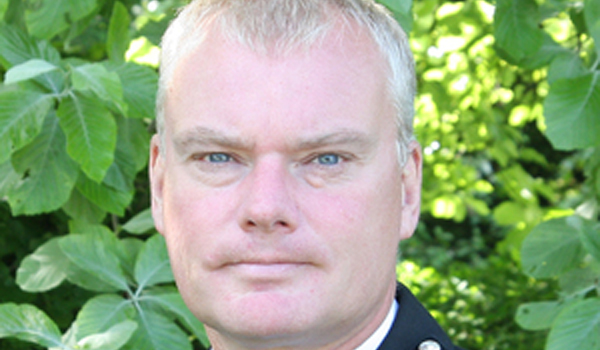 Mike Veale had been in the post just ten months. 
Cleveland police and crime commissioner (PCC) Barry Coppinger confirmed that his office had been made aware of allegations about the behaviour of the chief constable and "due to the serious nature of the allegations, the matter has been referred to the Independent Office for Police Conduct (IOPC)". 
The IOPC said it is deciding if "further action is required".  
PCC Barry Coppinger has today (Monday, January 21) announced that Humberside Chief Constable Lee Freeman is to lead the force on a temporary secondment.  
Mr Coppinger said: "I would like to express my thanks to Keith and his team at Humberside for their continued support in facilitating these arrangements.  
"Lee has an excellent track record and comes highly recommended by the College of Policing.  
"I'm sure he will quickly establish himself and will bring a period of stability while we look to begin the recruitment process for a new Chief Constable"  
The three-month arrangement was agreed this morning by Humberside Police and Crime Commissioner Keith Hunter. 
Mr Freeman will make his first visit to the Force on Wednesday (January 23) and will commence his new post on January 28. Until then, the chief officer team will continue to lead the force. 
Mr Veale, who resigned on Friday (January 18), had previously been investigated by the IOPC in July last year while chief constable of Wiltshire Police "for providing and maintaining an inaccurate account of how damage to his work mobile phone was caused".  
It followed anonymous allegations that he had deliberately smashed the phone to hide his contact with various parties over the force's inquiry into child abuse claims against Sir Edward Heath.   
Mr Veale repeatedly told colleagues that the phone had been dropped in a golf club car park and run over by a car, but he later admitted to IOPC investigators that the damage had been caused when he swung a club at his golf bag in frustration at playing a poor shot.   
He then arranged for the data to be retrieved from the phone, which showed he had no motive for deliberately damaging the device.   
The IOPC said the investigation had not "identified any cogent evidence to substantiate the allegation of criminal damage" and there was not a case to answer for discreditable conduct, but that there was a case for misconduct over lying about how the phone was damaged.   
Mr Veale was appointed chief constable of Cleveland Police in March 2018, and the IOPC agreed with Mr Coppinger that he would be subject to 'management action' and an ongoing programme of professional development over the misconduct finding.   
Mr Coppinger issued a statement today confirming the "change in leadership at Cleveland Police".  
"My office has been made aware of allegations about the behaviour of Chief Constable Mike Veale," he said. 
"I am proud to oversee a police force where such allegations are always taken seriously.   
"It is important that the appropriate processes are allowed to take effect and as a result, I am unable to comment further on this matter.  
"As an organisation, Cleveland Police has undergone a comprehensive programme of transformation and improvement, which has been recognised by Her Majesty's Inspectorate of Constabulary and Fire and Rescue Services.   
"I am determined to ensure this progress will continue as I look to recruit a permanent replacement.  
"I want to reassure our communities that the same dedicated and compassionate officers and staff, who bravely serve the people of Cleveland every day, will continue to work hard to keep you safe."
The IOPC said: "We can confirm that we recently received a referral from Cleveland's PCC concerning the conduct of Chief Constable Mike Veale.  
"We are assessing the information we have received to decide what further action is required."  
Mr Veale has been vocal about his force's lack of officers and resources during his ten-month tenure.