Chief constable outlines his plans for the future improvement of GMP
Just three months into his role as chief constable at Greater Manchester Police (GMP), Stephen Watson QPM has outlined his plans to "immediately address the problems within the force".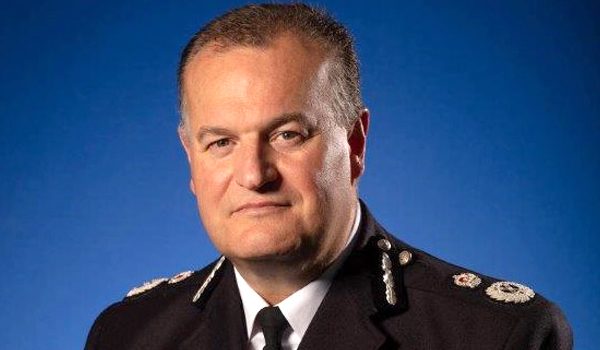 He said the public will see a "demonstrable difference in the force and the service it provides" and promised to "pursue offenders relentlessly".
There will be a greater focus on improving, preventing and detecting crime, bringing offenders to justice and keeping communities safe, said Mr Watson as he unveiled a series of promises that communities can expect as he looks to the future improvement of GMP.
Mr Watson presented his 16-page plan to the Greater Manchester Combined Authority on Friday (September 10), which included immediate actions already being undertaken and some of the successful strides already made across the force since the beginning of the year.
It follows a damning report by Her Majesty's Inspectorate of Constabulary and Fire and Rescue Services, which found the service provided to victims of crime by GMP, particularly vulnerable victims of crime, was "a serious cause of concern", with the force failing to properly record some 80,000 crimes.
A review by PwC, commissioned by the Mayor of Greater Manchester, also found officers were "disillusioned".
Mr Watson said some of his improvements will be felt quickly by the public, with a number of "key indicators" showing the force has already improved on its position in the first half of the year, including a marked increase in the number and speed of crimes recorded, and the number of crimes being investigated, showing a "positive step-change in the service provided to victims of crime".
An increased budget for the Operational Communications Branch (OCB), which is the call-handling part of the force, has seen average call times fall and more people accessing services digitally.
A new specialist head of OCB has been recruited to drive further improvements in call handling with the intention of making the first point of contact with GMP easier, quicker and more accessible, and to ensure officers get to victims sooner.
Steps have already been taken to strengthen the top team at GMP, with the recruitment of a new chief of corporate services, the bolstering of the local policing portfolio with the addition of Assistant Chief Constable Scott Green alongside Assistant Chief Constable Chris Sykes, and a new deputy chief constable, Terry Woods.
With his intention to have a dedicated district commander in every district in Greater Manchester, Mr Watson said "the most ambitious senior recruitment process in GMP's history" is nearing completion for an unprecedented additional 11 chief superintendent roles to provide improved leadership at a local level to better understand and address the challenges facing local communities across the region.
Mr Watson said the aim is to build "a greater focus on improving, preventing and detecting crime, bringing offenders to justice and keeping communities safe".
This includes a commitment that in all cases where there are reasonable lines of inquiry, "officers will pursue the offenders relentlessly".
To help manage the anticipated increase in arrests, the chief constable confirmed that the Bolton custody suite, which was closed in 2017, will be reopened.
He also confirmed that the operation to ensure officers attend every case of burglary in Greater Manchester – now named Operation Castle – has been sponsored by the Home Office and will be part of a national pilot programme.
Mr Watson said the officers and staff at GMP also had an "active input" in the development of plans, and over the past month they have been involved in events designed to share their views about what they feel needs to be done to achieve better outcomes. One of the issues continually raised as being of detriment to performance were the problems with the PoliceWorks element of the force's iOPS. computer system.
The chief constable said this will be addressed as part of a "rigorously evaluated options appraisal" and will be followed by a clear road map for future IT infrastructure upgrades within the force.
Mr Watson has also unveiled 'Our Public Promise' – a series of commitments that outline the things communities should expect to see, feel and experience if the force is delivering on its plan.
"It is an honour and privilege to lead an organisation that comprises a great number of officers and staff who are committed, professional, compassionate and courageous, who do things every single day that most either could not, or would not do," said Mr Watson.
"It is also true, however, that GMP is currently underperforming its vast latent potential. After just three months into becoming chief constable, I have been able to quickly set out actions I am taking immediately to address the problems within the force.
"I have already been able to share these improvement actions with GMP employees and work has begun at pace in all areas identified.
"Clearly there is much more to do but we are already well on the way with our forward plan for the force. This will shape how we drive the necessary long-term cultural change and improvement in services for our communities.
"Our communities deserve the best policing service and our employees deserve to have the best employer. In seeking to sustain and enhance the confidence of the public, we have reflected upon the signs and symbols that will emerge in the public eye of a resurgent GMP.
"What are the things that our communities will see and experience to illustrate the practical delivery of the core elements of our plan? To help answer this question, we are also publishing a series of promises to the public which have been published on our website.
"These promises are designed to be practical, of value, reflective of what the public have a right to expect and their delivery is capable of being straightforwardly measured. Some of these promises will be delivered relatively quickly, some may take more time to achieve, but they will all require a genuine collective effort from everyone in GMP."
Mr Watson added: "One element I have seen clearly is the passion, commitment and determination of the many thousands of officers and staff who are wholly dedicated to serving our communities and making people safer and it is this that will drive GMP to reach its true potential.
"I am confident that now our plans are in motion, the people of Greater Manchester will see a demonstrable difference in the force and the service it provides."
GMP will also be carrying out a large public consultation on neighbourhood policing later this year to help drive further improvements in its service to local communities.