Chief constable joins tributes after coronavirus death of police hero
Tributes have been paid to a former Suffolk Constabulary police community support officer (PCSO) who has died after contracting coronavirus.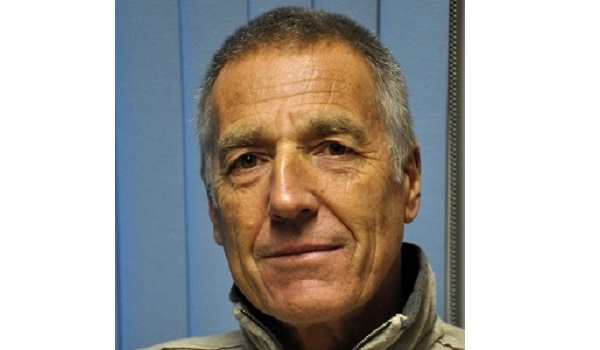 John Hood, who was named 'Police Hero' during the 2016 Stars of Suffolk awards after rescuing four teenagers from the sea, developed symptoms of Covid-19 more than a week before his admission to Ipswich Hospital on March 20, and died last week at the age of 66.
Chief Constable Steve Jupp spoke of his sadness at the news on Twitter. He wrote: "On behalf of Suffolk Constabulary, Suffolk Police send condolences to John's family and friends, thinking of you at this sad time."
Suffolk Coastal MP Therese Coffey also paid tribute on Twitter, saying: "Very sorry to learn of the death due to coronavirus of John Hood from Felixstowe, who served our community."
Originally from New Zealand, Mr Hood came to the UK in 2004 and worked as presenter for BBC Radio Suffolk before becoming a PCSO to fulfil his desire to help people.
Neil Boast, who trained Mr Hood at Suffolk Constabulary, told the BBC that he had been "privileged" to have known him, adding that tributes had been paid among colleagues at the force.
In 2016, Mr Hood  described how he had been on the beach  at Felixstowe when he saw a raft with four teenage girls drifting further out to sea. Despite having been fitted with a pacemaker to correct a heart irregularity, Mr Hood swam for almost a quarter of a kilometre to assist the girls who were in danger of drifting out to sea in a rubber dinghy. He then pulled their vessel back to the safety of the shore.
He said at the time: "They didn't realise they were out so far. I had to tell them 'stop saying thank you, it's done. It's just part of the job'."