Chief Constable Carl Foulkes new chair of Minerva programme
North Wales Police Chief Constable Carl Foulkes has been appointed the new chair of the Minerva programme management board. He replaces Sussex Police Chief Constable Giles York, who retired earlier this month.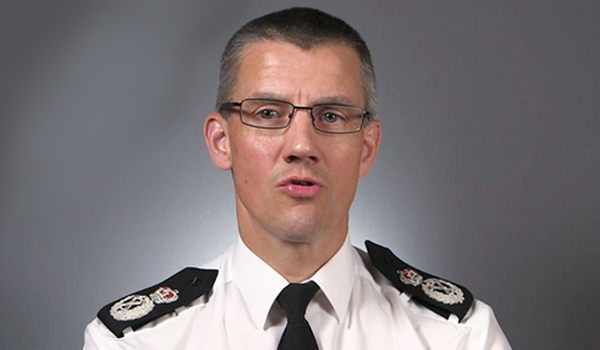 Since 2014, the Minerva programme has been a partnership between 26 UK police forces and Niche Technology to help report, prevent and solve crime through the use of NicheRMS, a policing intelligence management platform that manages all aspects of crime recording, investigation and intelligence, vulnerability, and custody and detainee management, as well as electronic case preparation.
It also enables forces to manage their forensics exhibits through a single platform and provides mobility support for frontline officers to instantly access and share information regardless of their location.
Minerva is designed to drive greater collaboration between the forces, and the platform, which highlights cross-border offending, gives officers the opportunity to share resources.
Forces say the ability to scrutinise and detect cross-boundary criminality and manage vulnerable individuals provides significant benefits for policing in England and Wales.
As chair, Mr Foulkes will steer the Minerva management board and focus on strategic requirements to continually evolve the platform.
Jed Manley, Minerva programme director, said the collaboration of UK forces places NicheRMS "firmly at the heart of operational policing activity".
"The collaboration seeks to exploit this asset, providing the best solution for recording, recalling and sharing data between UK forces," he added. "We welcome Chief Constable Carl Foulkes as chair of the Minerva management board, as we continue to drive convergence not just for data sharing but for wider business opportunities in support of national policing aims for digital transformation."
Mike Gardner, UK/European business development director at Niche Technology, said they were " very grateful and proud" to have Mr Foulkes join as chair of the Minerva management board.
"We believe that we are in a unique position to keep listening to the needs of the service as we keep improving and developing our solution for frontline police officers," he added.
This month, Staffordshire Police became the 27th UK force to implement the NicheRMS intelligence platform. It will allow around 1,880 officers and staff to manage all aspects of operational data to support the prevention and detection of crime.
Staffordshire Police said that within two hours of NicheRMS going live, more than 500 users were logged in and using the system.
"The company's technology platform that supports information sharing, coupled with its experience of working with international police agencies, makes for a great working relationship in the months ahead," said Staffordshire Police Deputy Chief Constable Nick Baker. "We believe this will be a significant advantage for frontline police officers as we concentrate on bringing people to justice and supporting our vulnerable people and communities"
Staffordshire Police programme director, Chief Superintendent Jennifer Mattinson, added: "The journey to go-live has involved a lot of our staff working very hard over a sustained period and despite the dreadful effects of the Covid-19 pandemic, which presented even more challenges, it all seems worthwhile now.
"We have consolidated a range of standalone systems into the NicheRMS, which will provide us with even greater opportunities to serve the people of Staffordshire."